With so many types of garage doors, we are confident we have what you are looking for.
One of the best ways to add value to your home is with the many beautiful types of garage doors on the market these days. Not only can you increase the curb appeal of your Johnson City, Tennessee home, but also enjoy added security and potentially energy efficiency. Here at 31-W Insulation, we offer a wide variety of styles, including metal, wood, and steel with both insulated and non-insulated types of garage doors.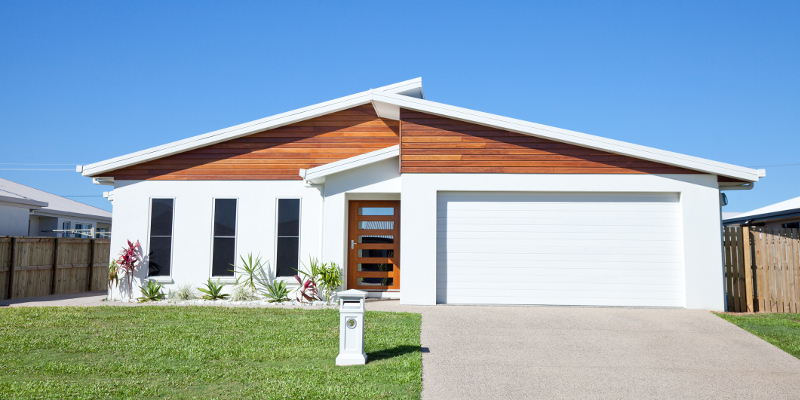 We can assist you with selecting from the types of garage doors so that you get the one that fits your needs the best and complements the architecture and appearance of your home. For example, the carriage house style is popular these days, as well as rustic wood garage doors. We will take the time to learn what you want to achieve from your new garage doors and answer any questions you might have about the top brand garage doors we offer, including Windsor Door, Amarr, and Wayne Dalton.
Choosing Insulated or Non-Insulated Garage Doors
At 31-W Insulation, one of the main questions we get asked about types of garage doors is whether to go with an insulated or non-insulated style. Since every situation is a bit different, the answer really depends on your objectives and other factors. We are always happy to assist you by providing the pertinent facts that can aid you in making a decision about any of the home improvements we have to offer, and choosing between types of garage doors is no different. Here are some questions to ask yourself that can help with this decision.
How much time do you spend in your Johnson City, Tennessee home's garage?
If you just use your garage for parking your vehicles and your time spent in the garage is limited to getting into and out of your vehicle, you may not benefit enough from an insulated garage door to warrant the added cost. However, if your laundry room is in the garage or you enjoy working on a hobby in the garage, an insulted garage door could be a valuable investment for your comfort level.
Are the walls between the garage and your home insulated?
An insulated garage door can help your home be more energy efficient, especially if the common walls are not adequately insulated. The energy savings would then offset the cost for the insulated garage door, and you'll enjoy having a warmer home in the winter and cooler in the summer.
Is adding value to your home a main objective?
Even though you may not use your garage enough to warrant the cost for an insulated garage door, it could be a selling point when marketing your home in the future. If there is a buyer looking to utilize the garage space more, they'll usually be willing to pay more for a home with an insulated garage door.
If you spend quite a bit of time in your home's garage and you want to be able to do that in comfort throughout the year, an insulated garage door is a wise choice. The insulative properties also aid in sound suppression, so this can be a good option if you live on a highway or you want to reduce neighborhood complaints when your teenager's band is practicing.
If you would like to know more about the types of garage doors we have to offer as a trusted source for building materials, home remodeling, and more, don't hesitate to contact us.
FAQs About Different Garage Doors
One of the best ways to add value to your home and enhance your curb appeal is to upgrade your home's garage door. There are many types of garage doors on the market today, and we've answered some questions about them below.
What are some different types of garage doors?
The most common types of garage doors are made from metal, wood, and steel. Depending on your budget and energy-efficiency preferences, one material may be better for your home than the other.
What type of garage door is best for my home?
This is entirely up to you! But we recommend first looking at how much you want to spend on your garage door. We also suggest figuring out what style of garage door you want based on what you prefer and the overall look of your home.
Can you help me pick a new garage door?
Yes! If you need a little bit of guidance picking out your new garage door, we're happy to help. We carry new garage doors from Clopay and can guide you during the decision-making process.
What does the installation process look like?
Once you have a quote and pick your new garage door, we schedule the installation. On that day, we'll come and remove your old garage door and replace it with your new one.
Can I get an estimate from you?
Definitely! If you want to know how much a new garage door will cost, give us a call today to start the process for getting your estimate.
---
Right here in Tennessee, we offer various types of garage doors in Goodlettsville, Franklin, Chattanooga, Loudon, Murfreesboro, Milan, Mason, Cookeville & Memphis. 31w is also proud to serve many states throughout the Southeastern portion of the U.S. Read more about our services in Alabama, Florida, Georgia, Indiana, Kentucky, Missouri, Ohio, Oklahoma, North Carolina, South Carolina & Texas.
 
Similar Services We Offer: