Contact us today for a complimentary consultation on the best insulation choices for your property.
At first glance, the added cost of foam insulation may make some people overlook it as a viable option for new construction or as an upgrade when added energy efficiency is the objective. That would be a mistake because foam insulation benefits are enormous. At 31-W Insulation, we are always happy to engage in a discussion about this type of insulation because we can't speak more highly about how it outperforms other types of insulation by unbelievable margins. While it isn't ideal in every situation, it does bear consideration due to the following foam insulation benefits: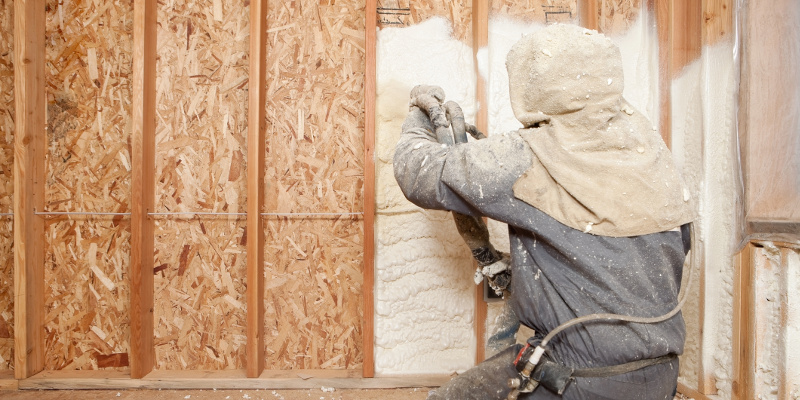 Air-Tight Seal- Almost every attic and crawlspace has its share of tiny holes, cracks, and other places where the weather outside gets in and your heated or cooled air gets out. Foam insulation seals those areas far better and is roughly 20 times less air filtration-penetrable.
Moisture Barrier- Those same openings can let moisture through, so another of foam insulation benefit is keeping water and moisture out of your home. The quality products we use do not absorb water so they act as an effective water and moisture barrier. The added benefit is that your home will be less hospitable for mold.
Indefinite Life Span- While some insulation products can break down over time, foam insulation has an indefinite lifespan, so it won't need to be replaced. So, you may pay more upfront, but you won't pay twice or three times during the course of your home ownership like you might with other products.
Optimal Energy Savings- With the air-tight seal as one of the foam insulation benefits and also being less permeable to air filtration, foam insulation ranks at the top of the scale for energy savings. You could experience as much as a 50% reduction in energy costs, which means it could pay for itself at a quicker rate than you might have thought possible.
If you would like to know more about foam insulation benefits, contact us today for a complimentary consultation. We'll be happy to give you quotes for various types of insulation, so you can make an informed decision about whether an investment in foam insulation makes sense for your situation. We offer quality products from Johns Manville, Demilec USA, and Icynene.
---
31w also offer foam insulation benefits in many states throughout the Southeastern portion of the U.S. Read more about our services in Alabama, Florida, Georgia, Indiana, Kentucky, Missouri, Ohio, Oklahoma, North Carolina, South Carolina, Tennessee & Texas.