There are different types of garage doors to suit the exterior aesthetic of any home.
Choosing any exterior element for your home can be stressful, as there are many options, and one thing you may not know is that there are many different types of garage doors to suit the design aesthetic of any home. In the past, garage doors were considered a utilitarian feature, and selection was limited, but nowadays, there are so many different types of garage doors that you may feel overwhelmed when making your selection.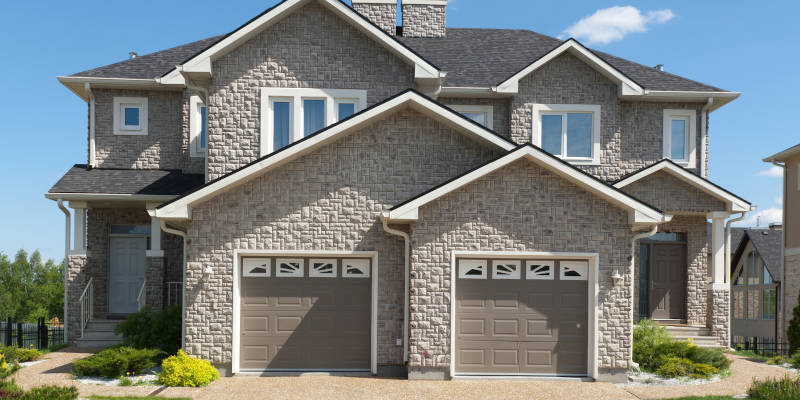 When considering the different types of garage doors, you will want to first find something that will be appealing and suit your home well. You will also need to consider what material will work best- there are steel, aluminum, and wooden options, and also what type of door will work best for your needs. Different doors open in different manners, and with a variety of options, knowing your preferences going in will help.
At 31-W Insulation, we offer our expertise and advice to assist you when perusing different types of garage doors to best suit your needs. We have been in business since 1972 and have the knowledge and experience to guide you toward the best decision for your home. We have watched the evolution of the types of garage doors offered and know exactly which brands are preferable and what generally works best and is the longest lasting for each situation. We will also help you decide upon an insulated or uninsulated option, as both are acceptable in Chattanooga, Tennessee. We can help you weigh your decision and find what will work perfectly for you and your home. Reach out to us with any questions about our offerings and how we can help secure the best garage door option for your home!
---
Right here in Tennessee, we offer various Types of garage doors in Goodlettsville, Franklin, Johnson City, Loudon, Murfreesboro, Milan, Mason, Cookeville and Memphis. 31-W is also proud to serve many states throughout the Southeastern portion of the U.S. Read more about our services in Alabama, Florida, Georgia, Indiana, Kentucky, Missouri, Ohio, Oklahoma, North Carolina, South Carolina & Texas.
Similar Services We Offer: