The airtight seal accomplished with spray foam insulation makes it a popular choice for homeowners and contractors.
The options for insulating your home are practically endless, and here at 31-W Insulation, we have the materials and expertise to meet whatever objectives you have in mind. During your complimentary consultation, we'll assess your current insulation and provide you with information about the best options to improve energy efficiency, reduce noise, and gain all the benefits of having a well-insulated home.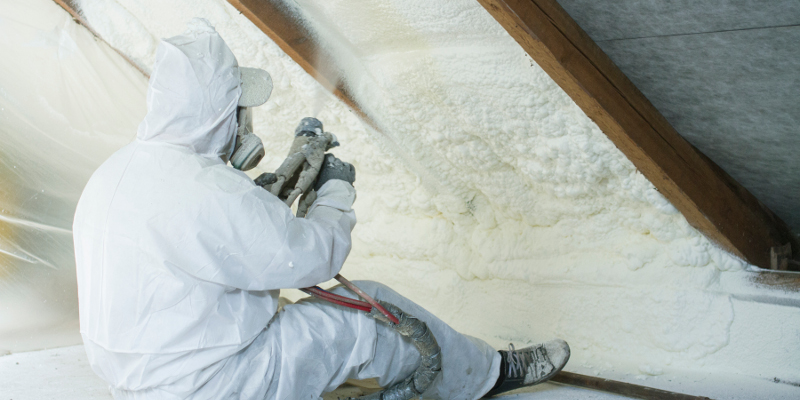 One type of insulation that is growing in popularity is spray foam insulation. This is an excellent product when you need to upgrade insulation or for new construction. It beats out other types of insulation if your objective is to create an airtight seal. Spray foam insulation seals cracks and cavities by actually penetrating the openings and expanding.
The important thing to note about spray foam insulation is that quality matters. We have been around since 1972, so we know a thing or two about which products perform as promised and which don't, and we wouldn't tarnish our stellar reputation by using anything but the best. You can count on us to only use products from reliable, reputable manufacturers, including CertainTeed, Knauf, Demilec USA, and cfiFOAM. We will go over each of the options available, so you can make an informed decision about which spray foam insulation best fits your objectives.
If you have any questions about spray foam insulation or other types of insulation and would like to schedule a consultation, don't hesitate to contact us. We also provide insulation and other building materials to contractors involved in residential and commercial projects.
---
Spray Foam Insulation in Garner, NC
Similar Services We Offer: