Spray foam insulation is a great choice for new and existing properties.
There are many different types of insulation out there. While most of us are familiar with the large pink rolls of insulation that are hidden within our walls and attic spaces, you might be surprised to learn that those rolls and blown-in insulation aren't always the best options for your space. Here at 31-W Insulation, we love using spray foam insulation for a variety of spaces and reasons. Let us tell you a little more about this product for your Bessemer, Alabama property.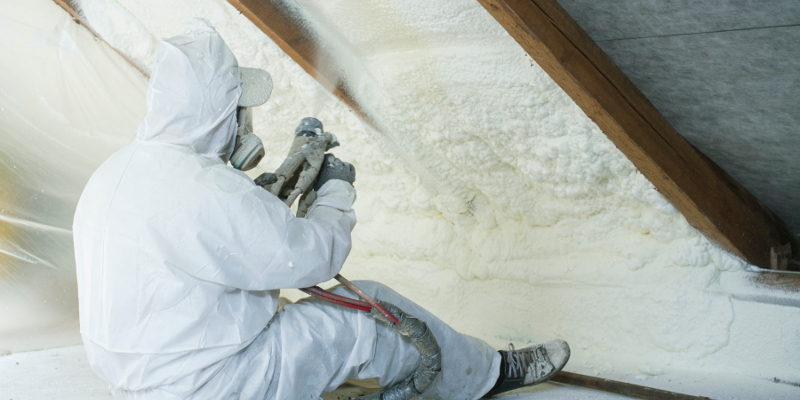 Spray foam insulation has been around for decades now, but it is only recently that people are starting to fully trust it and utilize it in their homes and other types of properties. We have been installing spray foam insulation for decades now and have seen firsthand how well this stuff holds up to the test of time! At 31-W Insulation, we have been installing spray foam insulation since the early 1970s and can attest to its durability and effectiveness. We offer quality products from Johns Manville, Demilec USA, and Icynene.
Not only is spray foam insulation long lasting, but it is effective as well. Because spray foam insulation is a unique product that starts as a type of liquid and then expands once it is aerated in a couple different ways, it is able to fit into various small spaces and form a tight seal where insulation wouldn't otherwise be able to be installed. This makes it a great product for tight spaces, areas that need a vapor barrier and even within areas that are already insulated, but inadequately so.
If you would like to learn more about spray foam insulation, please give us a call today at 31-W Insulation!
---
Right here in Alabama, we also offer spray foam insulation in Huntsville. 31w is also proud to serve many states throughout the Southeastern portion of the U.S. Read more about our services in Florida, Georgia, Indiana, Kentucky, Missouri, Ohio, Oklahoma, North Carolina, South Carolina, Tennessee & Texas.

Similar Services We Offer: