Foam seals cracks and cavities better than other types of insulation.
Foam insulation is a popular alternative to other insulating materials, including rolls and batts. But why do so many homeowners prefer foam over other types of insulators? As our experts at 31-W Insulation can tell you, foam seals cracks and cavities better than other types of insulation because it actually penetrates openings and expands to create an airtight seal. What does this mean for you in the long run? With a better insulated home, you can enjoy: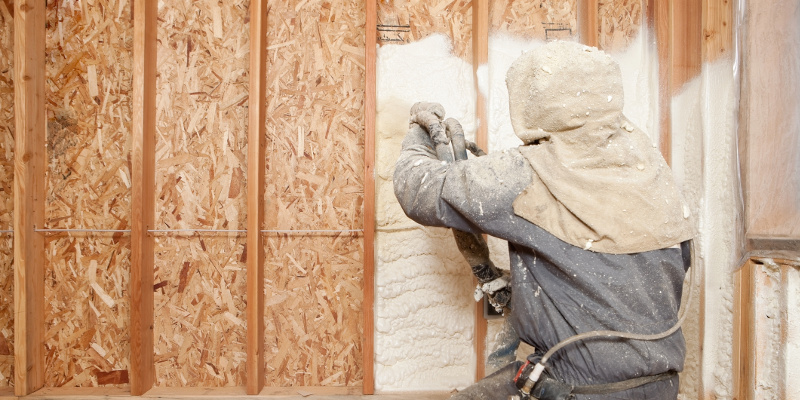 Greater control over your home's temperature
Lower monthly energy bills
A warmer home during the winter and a cooler home during the summer
Keep in mind that not just any type of foam insulation will help you maximize these advantages. To ensure that our customers receive the full benefits of having well-insulated homes, we exclusively offer tried-and-true insulation products from the industry's most reputable manufacturers, including Johns Manville, Demilec USA, and Icynene.
No matter which brand of foam insulation you ultimately choose, you can rest assured that our experts will properly install it so your home can achieve optimal energy efficiency. We've served countless homeowners since our company's founding in 1972, making us one of the most experienced home improvement companies.
For more information about the benefits offered by foam insulation, contact us today and schedule a complimentary consultation. Be sure to ask about our other services, including the installation of bathroom mirrors, fireplaces, gutters, and many other products for virtually every area of the home.
---
Foam Insulation in Garner, NC
Foam Insulation in Johnson City, TN
Foam Insulation in Orlando, FL
Foam Insulation in Greensboro, NC
Foam Insulation in Columbus, OH
Foam Insulation in Bessemer, AL
Foam Insulation in Cumming, GA
Foam Insulation in Tampa, FL
Foam Insulation in Haslet, TX
Foam Insulation in Pensacola, FL