When considering fireplaces, gas fireplaces have many benefits.
Often when you are looking for a home to purchase, something that home buyers will request time and time again is a fireplace. When you want to install a fireplace or are looking at your options in purchasing a home with a fireplace, we here at 31-W Insulation would encourage you to investigate gas fireplaces. Gas fireplaces have many benefits, and we thought we would discuss a few of those benefits here.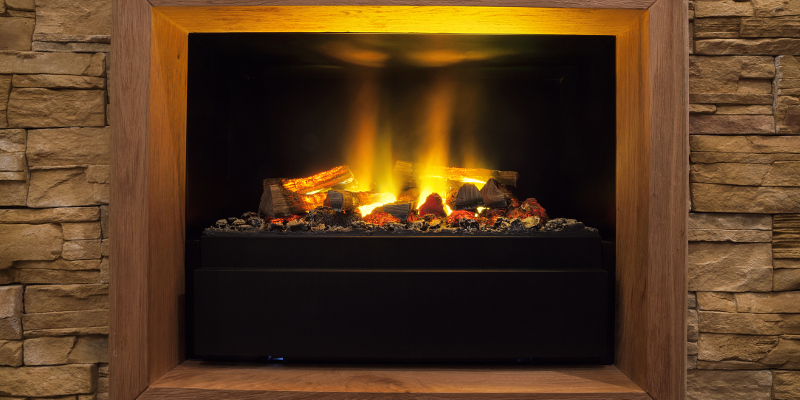 First and foremost, with a gas fireplace, you don't ever have to chop wood! No splinters, no running out of wood when you want a fire, and no worry about spiders. With a gas fireplace, you'll always have a fireplace that is ready to cast a warm glow about your room.
Second, a gas fireplace is better for those who suffer from allergies. Because of the ash and soot that can be released into a room when you use a traditional wood fireplace, a gas fireplace is a much cleaner option for the air inside your home.
Third, when you have a gas fireplace, you have a way to heat your home even if the electricity goes out. This reliable source of heat isn't one that you need to monitor and worry about it extinguishing in the night on its own.
Finally, gas fireplaces can be a safer option for families with pets or young children. Without the embers, fire tools, soot, and accessible flames, you can feel more comfortable enjoying your fireplace.
5 Tips for Choosing Gas Fireplaces
At 31-W Insulation, we understand wanting all the benefits that gas fireplaces can provide for your home. With aesthetic beauty, warmth, safety, and ease of operation, it is tough to beat them. If you want to get the best result from your investment, it is important to consider the different types of gas fireplaces so you can choose the right one for your situation and objectives. Our team is always happy to assist you by answering your questions and discussing what you want to accomplish so you can be confident in your selection. Here are a few of the things to consider when choosing gas fireplaces.
Venting Options- Gas fireplaces come in three different vent styles: vented, vent-free, and direct vent systems. There are advantages of each style to be considered. For example, vented gas fireplaces have a very realistic, natural-looking flame, although some heat is lost through the chimney, and there may be some soot involved. Vent-free gas fireplaces emit more heat and the building codes in your area may or may not permit their use.
Starting Options- Gas fireplaces come in models that start with a match, a manual safety pilot, or a remote control. This decision will be limited based on the fuel you'll be using.
Fuel Options- Gas fireplaces come in natural gas and liquid propane versions. This decision is based on what fuel source you already have at your home or which is available that you plan to have installed.
Aesthetics- There is a myriad of styles to choose from, with everything from traditional to ultra-modern.
Free Standing or Insert- If you already have a fireplace you want to convert to gas, an insert is the generally the way to go, although the chimney must be updated for this use. Free-standing gas fireplaces are an ideal option when you do not have a fireplace yet or would like heat to emit from all sides.
We would love to talk about gas fireplaces more with you here at 31-W Insulation, so please give us a call today to learn more!
---
31w also offer gas fireplaces in many states throughout the Southeastern portion of the U.S. Read more about our services in Alabama, Florida, Georgia, Indiana, Kentucky, Missouri, Ohio, Oklahoma, North Carolina, South Carolina, Tennessee & Texas.