Choose the best company around for your garage door installation.
When you are building a home or performing home renovations, it is overwhelming to consider all of your options, and making wise decisions about what to do with your home is important. While there are many projects that will add great benefit to your home, garage door installation nears the top of that list!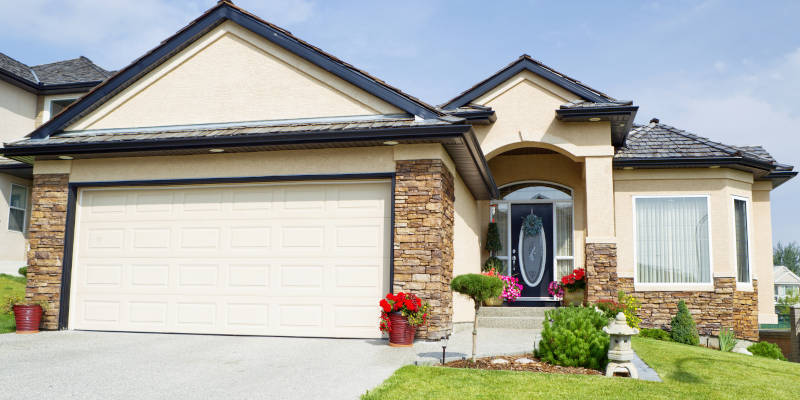 Garage door installation, whether it be on a new construction build, a home renovation project, or a replacement for an existing garage door, offers a host of benefits to your home. Some of those benefits include adding to the safety and security of your home, increasing the energy efficiency of your home if you choose an insulated garage door, and increasing the use of your garage space with an attractive, well-functioning garage door.
At 31-W Insulation, we offer garage door installation in Chattanooga, Tennessee to add to the value of your home, increase the safety and security of the items in your garage, and promote a better functioning door to equip your garage space. We have been in business for 50 years and pride ourselves on the finest level of service in the industry. We also offer the highest-quality products to protect your home.
Choosing a reputable company such as ours will give you peace of mind that things are done well and done right, so your garage door will function perfectly for many years to come. After your garage door installation, we will also offer many tips to help keep your garage door in excellent working order, as your long-term satisfaction is important to us.
If you are ready to discuss garage door installation or have any questions about the garage door installation process for your new construction, home renovation, or replacement, reach out to us today! We strive to exceed your expectations and will make sure you are satisfied. We look forward to serving you and assisting you in making the best choices regarding your home.
---
Right here in Tennessee, we also offer Garage Door Installation in Goodlettsville, Franklin, Johnson City, Loudon, Murfreesboro, Milan, Mason, Cookeville and Memphis. 31-W is also proud to serve many states throughout the Southeastern portion of the U.S. Read more about our services in Alabama, Florida, Georgia, Indiana, Kentucky, Missouri, Ohio, Oklahoma, North Carolina, South Carolina & Texas.
Similar Services We Offer: