Insulation Contractors Should Be Knowledgeable and Courteous When Installing Insulation in Your E
vansville, IN, Home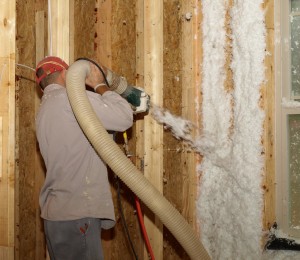 When looking for insulation contractors to service your home in the Evansville area of Indiana, you shouldn't settle for a team of installers that will value speed over quality or brush you off if you have questions. The installation team that you hire should be trusted for their integrity in thoroughly insulating homes for proper energy efficiency, and they should be happy to talk to you about any questions you may have for their process. In fact, a truly expert team of insulation contractors will assess your home's insulation before the project begins and give you a breakdown of what insulation is needed and where.
Of course, not all insulation contractors are created equal, which is why it's helpful to look for the signs of a good insulation company before you have your home in Evansville, IN, insulated. How are they rated by organizations like the Better Business Bureau in terms of customer service? A third-party opinion like that is helpful and reliable for insight. Also, do they outsource their installation work, or do they have insulation contractors who are their own employees? It also helps to see what brands of insulation they install and how those rate against others.
Rather than sift through the other insulation contractors that serve Evansville and the surrounding area of Indiana, you can put your faith in 31-W Insulation for a job well done. We install only the best insulation we can find from such trusted companies as Hilti, CertainTeed, cfiFOAM, and Owens Corning®, so you can be sure your new insulation will help make your home more energy efficient for years to come. Also, because we always use our own employees rather than subcontractors on every job, we are able to ensure that our installers will uphold our high standards of customer service and workmanship. This practice has helped us consistently maintain an A+ rating with the Better Business Bureau.
To learn more about why we have the best insulation contractors in Evansville, IN, contact 31-W Insulation today.