Insulation Contractors Serving Homeowners throughout Dayton, OH, and the Surrounding Area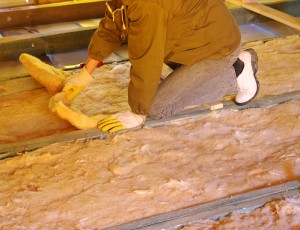 If you need insulation contractors to take care of insulating your home in Dayton or elsewhere in Ohio, turn to 31-W Insulation. Our highly experienced installers provide superior workmanship in making sure every possible point of heat transfer is sealed for the greatest protection from outside temperatures. That will allow your HVAC system to be able to maintain the comfortable temperatures you want, year-round, without needing to strain as much, helping to maximize your energy efficiency and reduce your carbon footprint. And, when you have old insulation that may have been collecting moisture in your walls, replacing it will reduce the risk of mold and mildew growing in your home.
You can trust our highly trained insulation contractors to get the job done right when working on your Dayton, OH, home, because we are a company that:
Only hires its own insulation contractors, not subcontractors, for dedicated installation teams committed to following our high standards of excellence in customer service and workmanship
Has been installing insulation since 1972, constantly perfecting our techniques over the years for the greatest efficiency and effectiveness
Holds an A+ rating from the Better Business Bureau as a testament to our commitment to professionalism and high customer satisfaction
Also, because we want the new insulation our contractors install in your home to be the most effective possible, we only install insulation products from the best manufacturers around. With trusted names like Owens Corning® and CertainTeed, you can be sure the insulation we install in your home will continue to help with comfort and energy savings for a long time.
If you live in Dayton, Ohio, or the surrounding area and would like to know more about how our insulation contractors can help you, contact 31-W Insulation today.