Get the information you need about garage door openers to make an informed decision about the right one for your needs.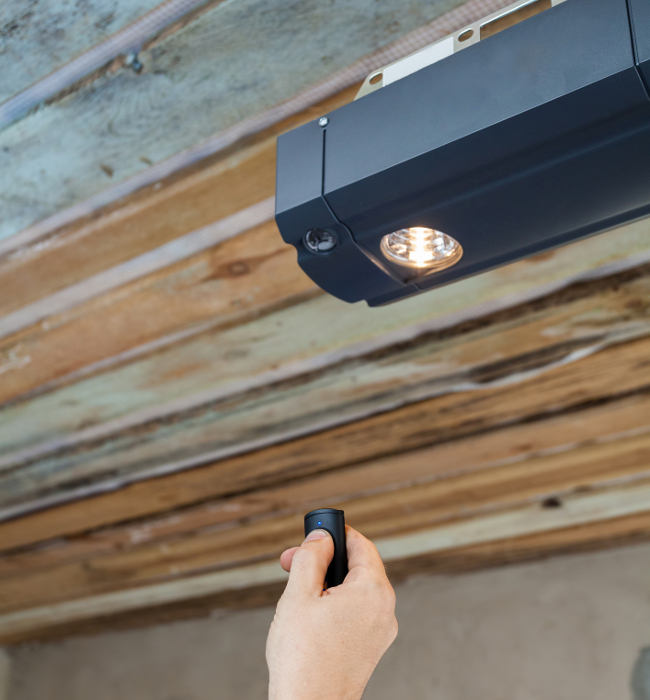 It might be possible to operate your home's garage door manually, but it is often inconvenient and can also be unsafe. At 31-W Insulation, we offer a variety of styles of garage door openers and professional installation so that you won't have to experience trying to open your garage door in inclement weather. If your garage door opener is showing signs of being at the end of its life or you are interested in learning about some of the newer designs with added features as an upgrade, we are happy to go over the options available so you can make an informed choice.
One thing to consider when looking at garage door openers is the noise level during operation. While it is only for a few moments when you cycle the garage door up or down, it could come at an inconvenient time and be disruptive to family members that are trying to sleep. We can recommend some of the quietest garage door openers on the market from trusted brands we feel good about offering to our Haslet, Texas customers.
Another consideration with garage door openers is the horsepower. The one you choose must be strong enough for the type and weight of garage door that you have. Our experienced team can properly advise you about what options will best balance the power you need with the amount you can afford to spend.
Finally, added features are something to learn about with garage door openers. For example, some models are able to be controlled with a smartphone and let you check in when away from home to see if the door is down. This is a great option if you hate driving back home because you can't remember if you closed it and the alternative is feeling nervous all day that your home is vulnerable.
If you would like to know more about garage door openers or our installation services, don't hesitate to reach out to us.
---
Right here in Texas, we also offer garage door openers in Houston, Leander, San Antonio & Rowlett. 31w is also proud to serve many states throughout the Southeastern portion of the U.S. Read more about our services in Alabama, Florida, Georgia, Indiana, Kentucky, Missouri, Ohio, Oklahoma, North Carolina, South Carolina & Tennessee.
Similar Services We Offer: