We offer exceptional garage door options for homeowners.

Installing a new garage door to replace an older, unappealing design is a sensible decision that can offer not only security benefits, but can also enhance the curb appeal of your home in Garner, North Carolina. At 31-W Insulation, we offer garage doors manufactured by some of the most recognized names in the industry, including Amarr. What's more, your garage door purchase will be backed by exceptional warranties, so you can rest assured that this investment in your home's security and appearance is well protected.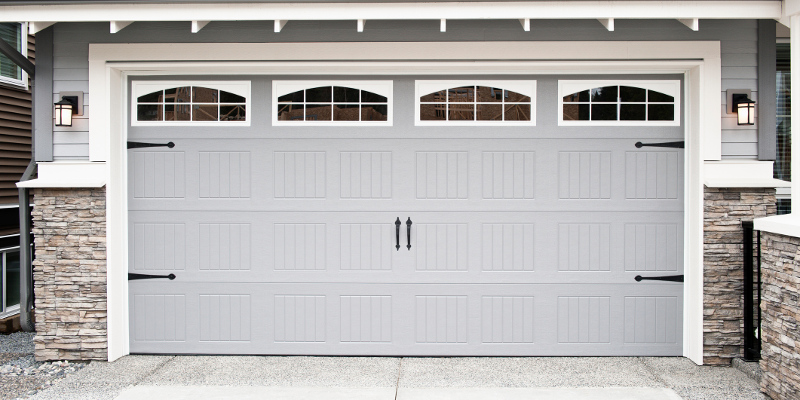 Purchasing a new garage door from us at 31-W Insulation means you can enjoy the following features in your home:
Thermal seals and insulation, which help you conserve energy and promote more comfortable garage temperatures
Safety-enhanced designs featuring pinch-resistant doors that can eliminate injuries from getting fingers caught in door panel joints
Limited noise and quiet operation, so you can say goodbye to squeaking doors
And more
Additionally, when you come to us to purchase your new garage door, you'll discover a wide range of design options, which means you will find the perfect door that blends well with your home's architectural style and reflects your personal tastes. We offer a variety of styles – from modern to traditional, in a variety of material options – from steel to real wood. We also offer hardware accessories and decorative windows, so you can customize your door to make it truly unique. Plus, our garage doors are available in a wide range of price options, so you can be sure you will find the perfect door for your home, regardless of your budget.
Do the Aesthetics of Garage Doors Matter?
As is the case with most things home improvement-related, garage doors can provide both functional and aesthetic benefits when chosen with care. At 31-W Insulation, we work with the most trusted manufacturers of garage doors because we want you to be able to achieve both of these objectives when choosing a new garage door for your Garner, North Carolina home. Obviously, being functional, including providing security and operating reliably, is important, but why should you also be concerned about aesthetics? Here are three reasons:
Curb Appeal– If you are planning to sell your home at some point in the future, you need to consider how nice your home looks from the street. Most buyers will check out online applications that provide imagery of the house from the street or they'll actually drive by it. This is their first impression of your home and sets the stage as to whether they'll make an appointment to tour it. Stylish garage doors capture attention and entice them to see what other improvements you have made.
Mood Enhancer– Feeling pride when you drive up to your home after errands or a day at the office because you love how your home looks is a great mental boost. Seeing your beautiful garage doors can help erase the stresses of the day.
Impressibility– While most people stoically say they aren't out to impress anyone, it is human nature to want to shine among your neighbors and friends. On the flip side, if your current garage doors are an embarrassment, going with something modern and stylish can change that.
For more information about the wide variety of garage door options available for homeowners in Garner, contact us at 31-W Insulation today. We will be happy to answer your questions about garage doors and schedule a free consultation.
---
Right here in North Carolina, we also offer garage doors in Concord, Greensboro & Conover. 31w is also proud to serve many states throughout the Southeastern portion of the U.S. Read more about our services in Alabama, Florida, Georgia, Indiana, Kentucky, Missouri, Ohio, Oklahoma, South Carolina, Tennessee & Texas.
Similar Services We Offer: