We offer a wide range of bathroom mirrors to complement any design plan.
When planning changes to your bathroom, it's only natural to focus on the big things first, such as your shower, toilet, and sink. However, to make your space truly great, you should also take care with selecting the more decorative elements. Many of these smaller details, such as towel rings or drawer pulls, not only define the overall look of your space but also serve important functions, and the same is true for bathroom mirrors. Mirrors are commonly used as statement pieces in home décor due to the way they draw the eyes, but bathroom mirrors in particular have an additional functional role, as it's difficult to perform a personal grooming routine if you can't see what you're doing. Here at 31-W Insulation, we offer a wide selection of bathroom mirrors to complement any design.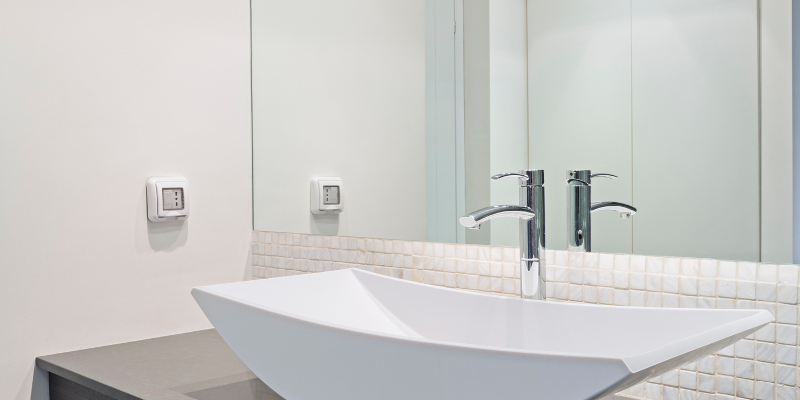 When you come to us at 31-W Insulation, you can rest assured that you are getting not only the best products on the market, but also the best quality service. Our business has been in operation for over 47 years, and we are committed to helping you achieve your vision. We can help you select the perfect bathroom mirror to tie the whole room together, and one that offers the functionality you need.
Here at 31-W Insulation, we are proud to serve the Greensboro, North Carolina community, and we want to help you make your space the best it can be. If you are looking for the perfect bathroom mirror to complete your project, just give us a call today.
---
Right here in North Carolina, we also offer Bathroom Mirrors in Concord, Garner & Conover. 31w is also proud to serve many states throughout the Southeastern portion of the U.S. Read more about our services in Alabama, Florida, Georgia, Indiana, Kentucky, Missouri, Ohio, Oklahoma, South Carolina, Tennessee & Texas.