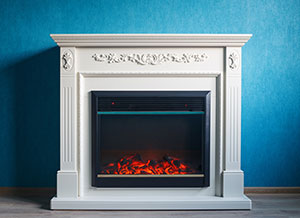 At 31-W Insulation, we have electric fireplaces that will fit your style, heating needs, and budget. There are many choices, but what features make an electric fireplace great?
Customize Your Fireplace with the Touch of a Button- If you want to get the most out of your new electric fireplace, you'll want one you can customize. The best electric fireplaces have variations of flame intensity, adjustable brightness, and sound effects that you can control with a phone app or remote control. Some electric fireplaces will connect to your home's wi-fi, which enables you to control them with voice commands. These are small details, but ones that will give you more options on how and when you want to use the fireplace.
Fireplace Timer and Auto Shut-off- Features such as overheating protection on the plug and a programmable automatic shutoff timer reduce the risk of fires and give you peace of mind. You can set it and enjoy the ambiance of a fire. Some models will turn off after several hours, while other electric fireplaces will turn on and off every 30 minutes, for example. Ideally, you want both of these timer options.
Double the Purpose for One Price- This last attribute doesn't apply to all fireplaces, but it is a game-changer if you have limited space. Some electric fireplaces double as TV consoles or storage units, and others are small enough to move from room to room quickly. If you want more from your electric fireplace than a fire, these double-duty electric fireplaces could be the solution.
Electric fireplaces offer the beauty of a cozy fire and the function of a space heater. If you need help finding the perfect electric fireplace for your needs, contact us today.