A well-designed closet is one that's easy to use and organize. This means that whether your closet is walk-in or a reach-in, a good design allows you to locate your favorite pair of jeans or button-down every time. Your organization system will depend on the size of your wardrobe and your lifestyle, but generally, you should take the following steps.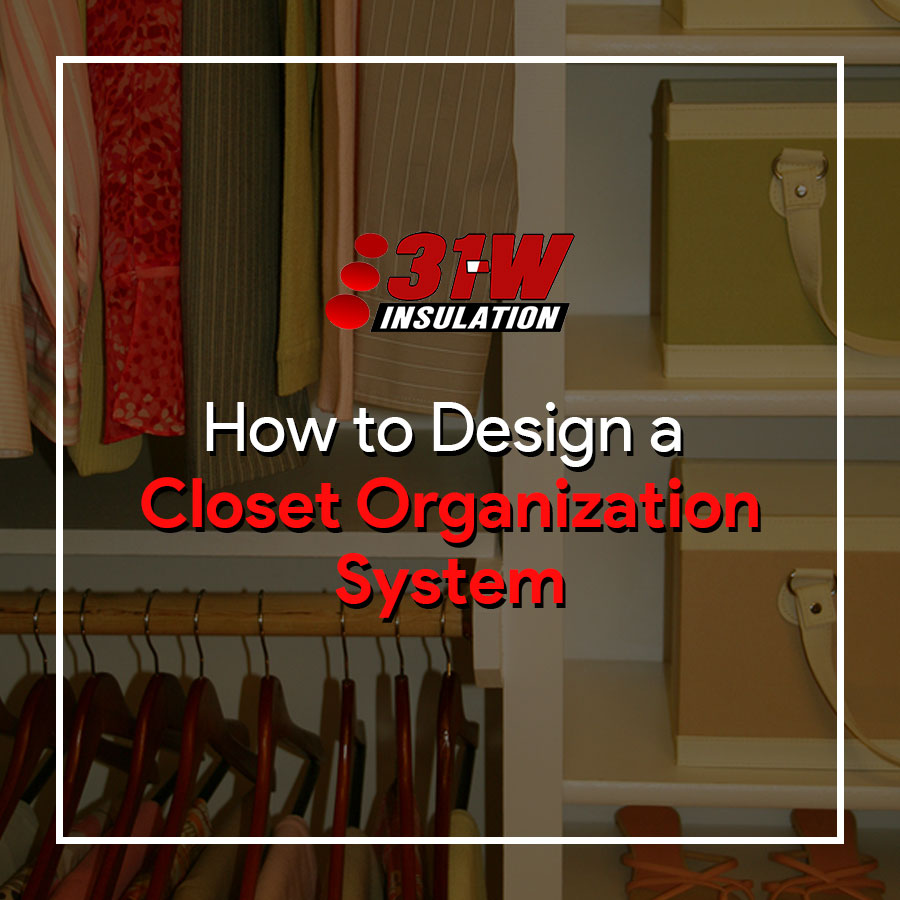 Declutter Your Closet
Empty your closet of all your clothes, shoes, and accessories. Keep only the items you still use and donate or recycle all items you no longer need.
Maximize Your Space
Group clothes of a similar size together. To make use of every inch of space, hang your closet's top rod high enough so that you have space between the bottom of the hanging clothes and the rod underneath.
Focus on Ergonomics
Put shelves above the hanging space, and get shelves that aren't too deep to avoid losing items at the back. You can also space shelves about 10 inches apart vertically and stack items on lower shelves right to the top. These steps will make things far easier to find items and help you keep your closet tidy.
Think About Shoe Storage
If your space is tight, storing all your shoes in your closet might lead to a mess. If you can fit them, however, stash them on mid-height shelves so you can see them without having to bend down to search the floor.
31-W Insulation Installs Premium Closet Organizer Systems
The experienced home improvement team at 31-W Insulation can help you create a closet organization system that will meet all of your practical needs. Made by the renowned manufacturer ClosetMaid, our shelving systems are engineered for longevity and come in a range of colors and finishes to coordinate with your room's décor. For more information about our closet organizers, contact us today.