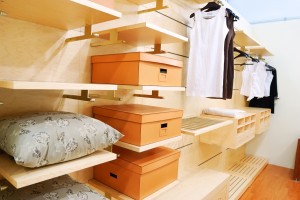 Closet organizers can solve a lot of problems when you're in need of more storage options in your home in Raleigh, North Carolina. In fact, these organizational tools are useful in many areas of the house.
Here are the top five ways that homeowners in Raleigh, NC, use closet organizers to their advantage:
Bedroom closets – Organize your clothing and accessories with shelving and racks that make it simple to find exactly what you're looking for.
Children's playrooms – If there are constantly toys and books scattered across the room, having a closet system with easy-to-reach compartments can help kids clean up after themselves.
Laundry and mudrooms – Rather than deal with piles of laundry and nowhere to put them, why not organize your laundry room the same way as your closet?
Garages – Garages are notorious for becoming storage spaces as items accumulate. Having ample shelving can help you make the best use of your space.
Pantries – Make more room for food storage with a closet organization system, and you won't have to take a trip to the grocery store quite so often.
At 31-W Insulation, we proudly offer closet organizers from ClosetMaid, one of the leading brands in the industry. We can install the closet organizer of your choice exactly the way you want it since these systems are fully customizable. When you have 31-W install one or more closet organizers in your home, you'll be able to say goodbye to the days of clutter and hard-to-find items. For more information and to get started today, contact 31-W Insulation. We proudly serve residents of Raleigh, NC, and the surrounding communities.