Choosing a Closet Organization SystemFinding a good closet organizer can be as difficult as finding room in an overstuffed closet. That's because many organization systems leave a lot to be desired, offering a few rods, perhaps a shelf or two, and space for a few pairs of shoes. If you want to make the most out of your closet so that it stores all your clothes and accessories and keeps the space neat and orderly, it's wise to invest in a suitable system.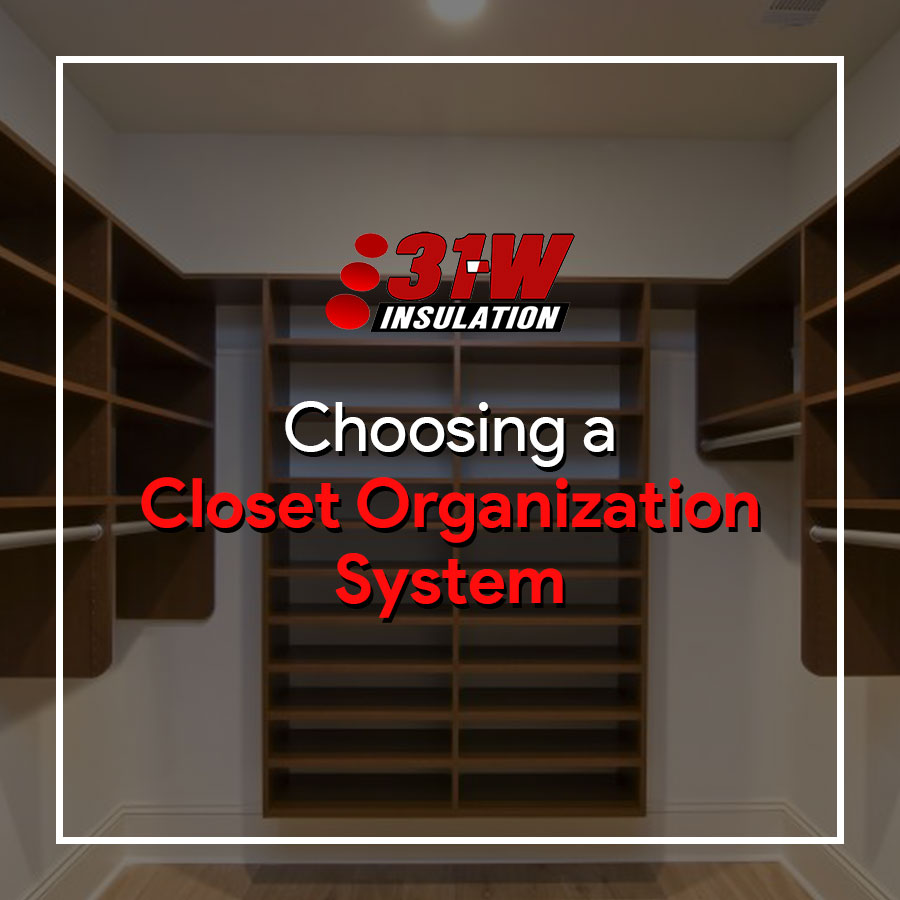 There are numerous options on the market, which means there's a system out there for anyone. But if you're looking for adaptability, performance, and durability, focus on the more established products. The components of these systems are not only built from sturdy materials, but they are also customizable. As a result, with a good closet organizer, you'll be able to create a system that fulfills your storage needs for the long haul while accommodating your design preferences.
Some closet manufacturers like ClosetMaid offer systems – complete with shelves, drawers, and hanging areas – that can be configured to dimensions of your closet and how you use it. By focusing on the height, depth, and width of your closet, you can choose components that maximize your space and eliminate features that you don't need. Of course, guidance from home improvement professionals also helps as they will be able to advise you on the best products available and install your new system properly.
Let 31-W Insulation Help
As one of the nation's leading home improvement companies for more than 40 years, we install closet organizers that will restore order to your home's cluttered storage spaces. Made from your choice of wood/laminate or wire, these customizable ClosetMaid organizers are available in an assortment of colors and finishes to match your décor and suit your design preferences. Care to learn more? Contact us today and set up a free at-home consultation.