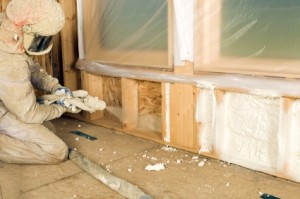 If your attic insulation is old, deteriorating, or wasn't installed properly in your home in the Houston area of Texas, you're probably considering having it replaced, and with good reason. An improperly insulated house can be very costly, as the HVAC system usually needs to work harder to maintain a consistent temperature, which can significantly increase the cost of your energy bill. Of course, it's helpful to understand what your options are so you can see what insulation will best suit your attic space.
Some of the types of attic insulation that are generally available for installation in Houston, TX, homes include:
Spray and froth pack foam – Generally best for irregularly shaped nooks and crannies, since it can be sprayed into place and expands to fill the space it is in
Foam caulk – Expandable sealant perfect for closing off small cracks either in existing insulation or in the roof or walls
Batt and roll – One of the most common types of insulation, a "blanket" of insulation that is cut to the right size and shape from large rolls
Of course, the best way to determine what type of insulation you'll need in your attic is to talk to a professional about having the space inspected and reinsulated. One of the best companies in the Houston area of Texas in terms of insulation expertise is 31-W Insulation. Our highly experienced staff can make sure that your home is properly insulated from basement to attic with the best materials in the country. In fact, our dedication to providing expert workmanship, high-quality materials, and outstanding customer service has helped us earn an A+ rating with the Better Business Bureau.
If you're interested in finding out more about replacing the insulation in the attic of your Houston, TX, home, contact 31-W Insulation today.