We work with both residential and commercial property owners to provide garage door replacement.
The door that protects your garage does more than simply prevent unauthorized access into the space. Although that's one of its important purposes, a garage door also adds to the visual appeal of your home and increases the value of your property. If your current door isn't working properly or has seen better days, you may be thinking about garage door replacement. Here in Henderson, Kentucky and much of the surrounding area, property owners can rely on the team at 31-W Insulation to take care of this service. We offer a range of garage door services, including installation and replacement of high-quality doors that look great and function properly.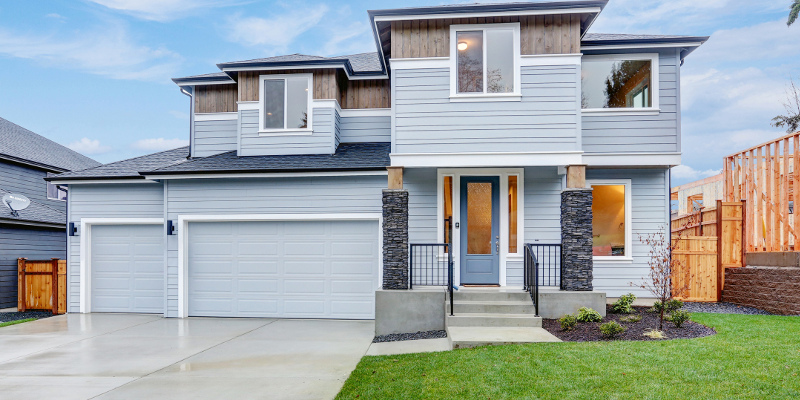 Some of the warning signs that your garage door needs attention include sagging, trouble opening or closing, and poor efficiency. If your door is lacking in the safety department, this is also a cause for concern that should be addressed. A garage door that has slipped off its track or has bent or otherwise damaged springs should be looked at and resolved right away. Our technicians can perform garage door replacement whether you want a new, better-looking door or your current door is no longer functioning properly. We work with both residential and commercial property owners to provide garage door replacement.
With nearly five decades of experience, we've learned a lot about garage doors and how to properly maintain and install them. You can feel confident in our abilities when our experienced and well-trained technicians are working at your property. If you're interested in a quote for garage door replacement, give us a call today.
FAQs About Garage Door Replacement
Our team at 31-W Insulation has received many questions about our garage door replacement services over the years. Here are the answers to a few of our most common inquiries to save you some time:
How much can I expect to spend on garage door replacement services?
The total cost of replacing a garage door depends on a variety of factors, including the size of the door, the material that it's made of, and the type of opening mechanism you choose to go with it. To give you a general idea of what to expect, however, replacing a single-width garage door typically costs between $1000 and $2000.
What are some signs that I need a garage door replacement?
There are many possible indicators that your garage door is in need of replacement. Some of the most common problems you will notice as your door nears the end of its lifespan are the door slowing down, getting stuck in the track, or simply refusing to open or close. In addition, if you start to hear loud or unusual noises coming from your opening mechanism, you should have that looked at as well.
Do I need to hire professionals for garage door replacement?
Yes, you need to hire professional technicians to install your new garage door for you, as it takes specialized training and equipment to be able to handle garage door springs safely. These springs are under enormous tension, and they will unleash tremendous force if they are accidentally released and could cause serious injuries. To stay safe, we encourage you to call our team to handle all your garage door replacement needs.
---
Right here in Kentucky, we also offer Garage Door Replacement in Guthrie, Bowling Green, Nicholasville and Louisville. 31-W is also proud to serve many states throughout the Southeastern portion of the U.S. Read more about our services in Alabama, Florida, Georgia, Indiana, Missouri, Ohio, Oklahoma, North Carolina, South Carolina, Tennessee & Texas.
Similar Services We Offer: