One of the best ways to improve the value of your home is with garage door replacement.
If you are like most homeowners in Haslet, Texas, maintaining and improving your home ranks high on your list so you can get the most from your investment. At 31-W Insulation, we recommend garage door replacement as one of those improvements that will provide more benefits than you might realize. When you are out at the mail box collecting the mail and look back at your home, what feature stands out to you? If you said the garage door, not only because it is a large area, but because it isn't in good shape and detracts from the curb appeal of your home, it is time to consider garage door replacement.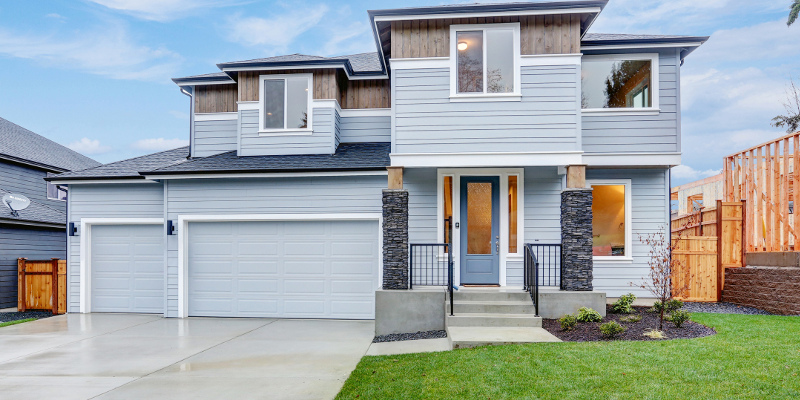 Curb appeal is one of the most important factors to consider when you plan to sell your home and want to get the most for it. Garage door replacement can take a plain, ordinary door and make your home memorable and desired by those potential buyers driving around the neighborhood looking for their dream home. The more people who are interested in your home after they drive by, the more showings your home will have and the sooner you'll get an offer. When there is much interest in your home, the potential buyers can sometimes get into a bidding war that further increases your profit.
Of course, garage door replacement is also beneficial for your own enjoyment. It is nice to come home and feel pride in how your home looks and to have every confidence that the garage door will perform properly and safely. If you would like to learn more about garage door replacement and get a quote for the style that interests you, don't hesitate to reach out to us.
Common Questions About Replacing a Garage Door
If you've decided to replace your home's garage door, you've probably got some questions about what this process looks like. Below, we've answered some common questions we get asked about the garage door replacement process.
Why should I replace my garage door?
We recommend replacing your garage door if it is dented or damaged in any way. But we also recommend replacing your garage door if you want to boost your home's curb appeal and add extra interest to it.
How long do garage doors last?
Your garage door can last up to 30 years if you take good care of it. We recommend having us complete annual maintenance on your garage door, so that it can last for as long as possible.
What kinds of materials are garage doors made of?
Most garage doors today are made of wood, steel, or fiberglass. Some of these materials cost more than others, and this should factor into your decision when you choose a new garage door.
How do I pick the right garage door style?
It's best to consider the overall style of your home as it is right now. This will help you determine if you want to go with a more modern, rustic, or traditional look.
Can you give me an estimate?
Yes! We realize cost will factor into your decision when it comes time to pick your new garage door. Call us and we can set up a convenient time to give you a garage door replacement estimate.
---
Right here in Texas, we also offer garage door replacement in Houston, Leander, San Antonio & Rowlett. 31w is also proud to serve many states throughout the Southeastern portion of the U.S. Read more about our services in Alabama, Florida, Georgia, Indiana, Kentucky, Missouri, Ohio, Oklahoma, North Carolina, South Carolina & Tennessee.

Similar Services We Offer: