If you want blinds that function as they should, trust our blind installation team to make it happen.
Getting the right blinds for your Bessemer, Alabama home is just half of the equation. The other is getting accurate and reliable blind installation. Here at 31-W Insulation, you can rest assured that not only will you get a quality product, but your blinds will also be installed precisely so they operate as they should. If you have ever attempted to handle blind installation on your own, you know how challenging it can be to get everything aligned properly and get them perfectly level so they operate as intended. It doesn't take being severely crooked to create issues.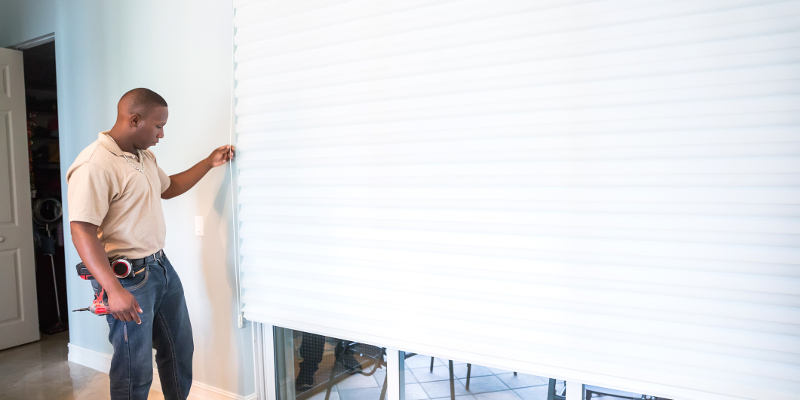 Our blind installation team has the proper tools for the job and the experience to make yours look and function correctly. When you consider that our company has been in business since 1972, it should put your mind at ease that you have a professional attending to your blind installation needs. That includes having confidence that you will be treated professionally and with the utmost respect to you and your home. We haven't grown to 48 locations serving 12 states in the Southeast by cutting corners or rushing through blind installation projects.
Blind installation is one of a number of home remodeling projects that we can assist you with. Feel free to ask us about insulation, garage door replacement, bathroom fixtures, closet systems, and more.
If you have any questions about blind installation, the selection of blinds for your home, or any of our after-paint products and home renovation project services, don't hesitate to reach out to us. We will be happy to discuss your project and share what we can do to assist you with making your vision a reality.
---
Right here in Alabama, we also offer blind installation in Huntsville. 31w is also proud to serve many states throughout the Southeastern portion of the U.S. Read more about our services in Florida, Georgia, Indiana, Kentucky, Missouri, Ohio, Oklahoma, North Carolina, South Carolina, Tennessee & Texas.