At 31-W Insulation, we provide a range of insulation services to both commercial and residential clients.
Insulation is a term that refers to the material that fills in the gaps in a structure that can allow air to leak out. When a building is constructed in the Tulsa, Oklahoma area, the materials used often have small gaps, leaks, and crevices, which must be properly filled in to avoid significant air loss. A home without sufficient insulation will often feel drafty, and it will be very difficult to keep comfortable through traditional heating and cooling methods. When you live in a house that doesn't have enough insulation, you'll also spend more on heating and cooling bills because of the energy being wasted on air that escapes through these small gaps.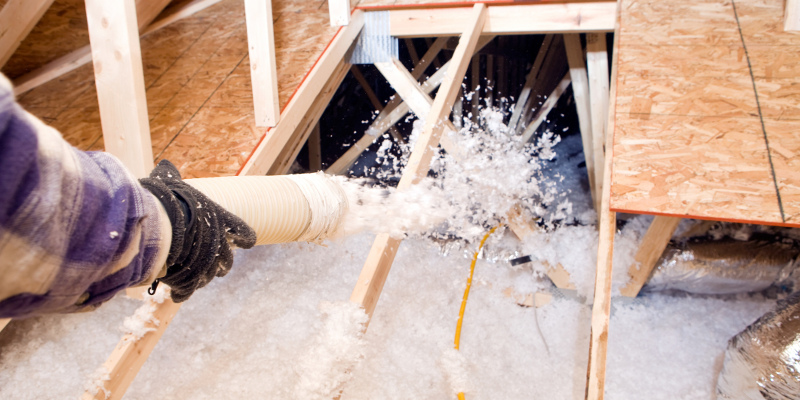 Insulation works by slowing the movement of the heated or cooled air in your home, helping to keep it inside rather than escaping outdoors. When installed properly, the material can help maintain a more comfortable indoor atmosphere by maintaining an even temperature throughout the space. Additionally, insulation is linked to energy costs, as insufficient insulation leads to energy waste that drives up your bills.
There are many different types of insulation available to both residential and commercial property owners. Some of the most common types of insulation include:
Fiberglass insulation: This type of insulation includes small pieces of glass and is safe, effective, and very durable. It has been around for nearly a century, although the early material included asbestos fibers, which have since been linked to lung disease and other health concerns. Today's fiberglass insulation does not have asbestos.
Spray foam insulation: Spray foam insulation is ideal for filling small crevices, gaps, and cracks that allow air to escape because it is sprayed into the space, after which it expands to fill the entire area.
Cellulose insulation: Eco-friendly buyers love cellulose insulation, as it is made from up to 80% recycled materials. It's also one of the best choices when the property owner wants to soundproof a room or level of the structure.
Batt insulation: When most people think of insulation, the rolls of this material come to mind, and this is known as batt insulation. Some batt insulation also contains fiberglass.
Blown (or blow-in) insulation: Blown insulation is often used in renovation or retrofit projects as it can be installed to fill wall cavities without removing the exterior siding or wall surfaces.
The people who are responsible for installing and maintaining installation are known as installation contractors. They may work in commercial and residential structures to provide their services. Some provide insulation installation as part of the construction or renovation process, while other contractors come in after a home has been built to assess the condition of the insulation and make recommendations. At 31-W Insulation, we provide a range of insulation services to both commercial and residential clients.
Insulation is used in all types of structures in various areas. You may be able to visibly see it in unfinished parts of your home, such as the attic, crawlspace, or basement, but the material is typically covered with drywall in finished living spaces. If you're concerned about the efficiency of your home and would like to find out whether your insulation may be a factor, contact us today. We'll schedule a consultation to assess your current insulation and come up with a plan to resolve any issues in your space.
---
Right here in Oklahoma, we also offer insulation in Oklahoma City. 31-W is also proud to serve many states throughout the Southeastern portion of the U.S. Read more about our services in Alabama, Florida, Georgia, Indiana, Missouri, Ohio, North Carolina, South Carolina, Tennessee, Texas & Kentucky.
Similar Services We Offer: