If it's time to replace your old and deteriorating insulation, we'll do it for you.
Regardless of which material it is made of, all insulation is made to last a long time. It can keep your residential or commercial building energy efficient for years—decades even. However, as durable as insulation is, it can't last forever.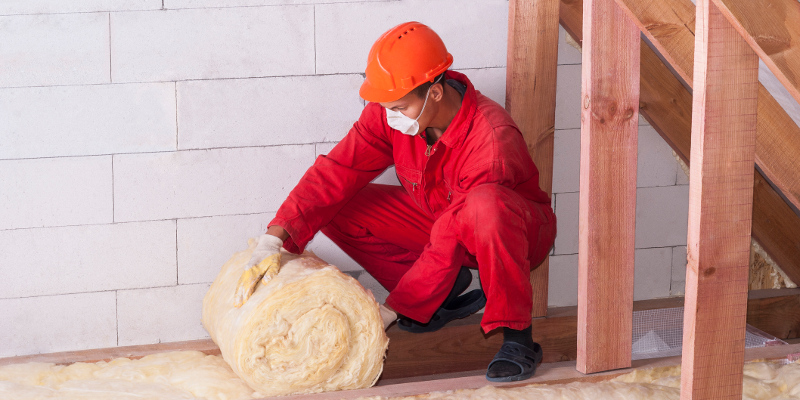 There are many signs that it's time insulation replacement. For instance, if your insulation is damaged in some way because of water vapor or mold growth, it's important to replace it. Otherwise, your insulation will not only be ineffective, but it can also cause allergies. It's also important to replace aging insulation. For example, if you move into an older home and the previous owner did not maintain the insulation, it will be covered in dust and dirt that causes it to deteriorate. Excess heat or cold air will enter as it pleases, and you will have a difficult time maintaining a comfortable temperature indoors without paying high prices on your energy bills.
If you need insulation replacement for your Columbia, South Carolina residential or commercial building, look no further than 31-W Insulation. We have been a trusted insulation company in the Southeast since 1972. Because of our highly trained contractors and exceptional customer service, we have earned an A+ rating from the Better Business Bureau. We are confident that we can exceed your expectations, and you can rest assured that we will listen to your concerns and answer your questions. We even offer a free estimate so that you know what to expect from an insulation replacement project. Don't hesitate to contact us today so that we can make a real difference in your building's energy efficiency and overall comfort.
---
Right here in South Carolina, we also offer Insulation replacement in Greenville, Summerville, Myrtle Beach, Charleston and North Charleston. 31-W is also proud to serve many states throughout the Southeastern portion of the U.S. Read more about our services in Alabama, Florida, Georgia, Indiana, Kentucky, Missouri, North Carolina, Ohio, Oklahoma, Tennessee & Texas.