We offer high-quality spray foam insulation to help you keep your home comfortable throughout the year.
Here at 31-W Insulation, we want to help you make your home as comfortable as possible, and a big part of keeping your home comfortable is maintaining a desirable temperature. In order to keep your home cool in the summer and warm in the winter, you'll need more than just an HVAC system–you'll also need effective insulation to prevent heat from entering or leaving your home when you don't want it to. Our team offers a range of top-notch insulation options to suit a variety of needs, and one of those options is our spray foam insulation.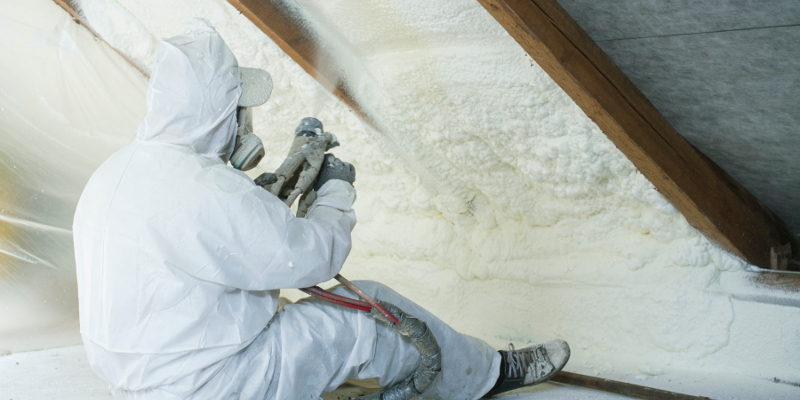 Spray foam insulation works just as its name suggests—the material is composed of two materials, isocyanate and polyol resin, in a liquid state, which then react as they are combined and cause the mixture to significantly expand in volume. This means that this type of insulation is great for tight corners and other hard-to-reach nooks, as it can be applied into any gap and create an effective seal as the material expands and solidifies. We offer spray foam insulation options from top manufacturers, including Johns Manville, Demilec USA, and Icynene, to ensure that you get the superior results you deserve.
We are proud to serve the Henderson, Kentucky community, and we want to help you do what's best for your home. Our team believes that a home should be comfortable in all seasons, and we offer high-quality insulation to make that happen. If you are interested in our spray foam insulation, we encourage you to give us a call to find out more.
---
Right here in Kentucky, we also offer Spray Foam Insulation in Guthrie, Bowling Green, Nicholasville and Louisville. 31-W is also proud to serve many states throughout the Southeastern portion of the U.S. Read more about our services in Alabama, Florida, Georgia, Indiana, Missouri, Ohio, Oklahoma, North Carolina, South Carolina, Tennessee & Texas.
Similar Services We Offer: