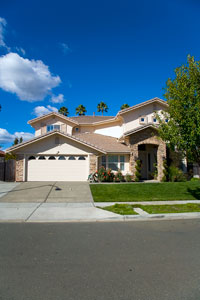 For attic insulation from a Greenville, NC, contractor you can trust, turn to 31-W Insulation. We've installed insulation and various other home improvement products since 1972, so you can rest assured that we have the expertise needed to get the job done right. And, unlike some other contractors, we'll not only install your new attic insulation, but we'll also help you determine what type of insulation will best meet your needs.
Over the last four decades, we've discovered the importance of using tried-and-true home improvement products from the industry's most trusted manufacturers. When it comes to attic insulation, we proudly offer products from CertainTeed and Owens Corning®. These manufacturers specially engineer their products to provide maximum energy savings so you can enjoy:
Lower monthly energy bills
A warmer home in the winter and a cooler home in the summer
Better temperature control
More life out of your HVAC unit
A smaller carbon footprint
If you'd like to learn more about the advantages that come with properly insulating your home, contact 31-W Insulation today. In addition to attic insulation, Greenville, North Carolina, homeowners can turn to us for many other home improvement products including fireplaces, garage door systems, shower surrounds, and much more; be sure to ask for additional information. We'll gladly provide a free estimate for these, and just about any other, home improvement products.