At 31-W Insulation, we can install a new garage door at your home.
When it comes to upgrading the exterior of your home, there are several ways you can add value and improve curb appeal. One upgrade you can make to your home is adding a new garage door. An outdated or worn-out garage door doesn't look very appealing and can make your home look like it's not very well-maintained. A new garage door will boost the appearance and increase the value of the house. It can also improve the energy efficiency of the outdoor space, which is especially helpful if you use your garage door as a workspace. Choosing an insulated door will further improve efficiency, so it's something to consider if you spend a lot of time in your garage.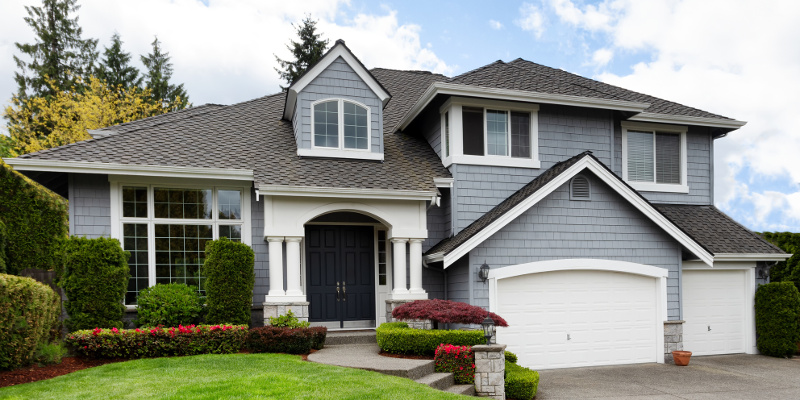 Replacing your garage door can also keep the space protected from potential intruders. A metal door is particularly secure, since it includes multiple layers of the material. You can also reduce how much maintenance is needed when you have a new door. Modern metal doors require very little maintenance as they resist corrosion and rust. If the door gets dirty, you can simply wipe it with water and gentle soap.
With so many benefits, it's easy to see why homeowners choose to upgrade their garage doors. At 31-W Insulation, we can install a new garage door at your home in Tampa, Florida. When we install new doors, we always use products from the leading brands, including Wayne Dalton, Windsor Door, and Amarr, so you can feel confident in the quality of your new garage door.
FAQs About New Garage Doors
Let's face it—it's rare to need a new garage door, so you'll probably have a ton of questions when you do. At 31-W Insulation, we welcome your questions because we want you to have the best possible experience and have confidence that you have chosen the right option for your needs. Here are a few common questions we have been asked in the past by our Tampa, Florida customers who want or need a new garage door.
What are some of the benefits of getting a new garage door?
It might surprise you how often people opt for a new garage door when the current one is still functioning properly just so they can achieve certain benefits. For example, if you want a different aesthetic for your home or want to upgrade to a stronger or insulated garage door, those are great reasons to get a new garage door.
Can you accommodate various sizes of garage doors?
Absolutely! Whether you have a single-car or two-car garage, or even a secondary one for a golf cart, boat, or other vehicle, we are able to get you the new garage doors you need. That also goes for oversized garage doors!
How long will it take for you to install my new garage door?
With our experience and expertise, we can handle the installation fairly quickly. There are several factors that can dictate how long it will take, so we will give you a better idea when we see what is involved.
---
Right here in Florida, we also offer new garage door in Orlando, Jacksonville & Pensacola. 31w is also proud to serve many states throughout the Southeastern portion of the U.S. Read more about our services in Alabama, Georgia, Indiana, Kentucky, Missouri, Ohio, Oklahoma, North Carolina, South Carolina, Tennessee & Texas.