There are certain situations where insulation replacement is highly recommended.
In some cases, you can gain more energy-efficiency and comfort in your Goodlettsville, Tennessee home by increasing the amount of insulation. This is not always advisable, however, as in some situations the best option is full insulation replacement. At 31-W Insulation, we have been serving this area's insulation needs since 1972, so it is safe to say that we know a thing or two about how insulation performs as it ages and what is still viable and what is not.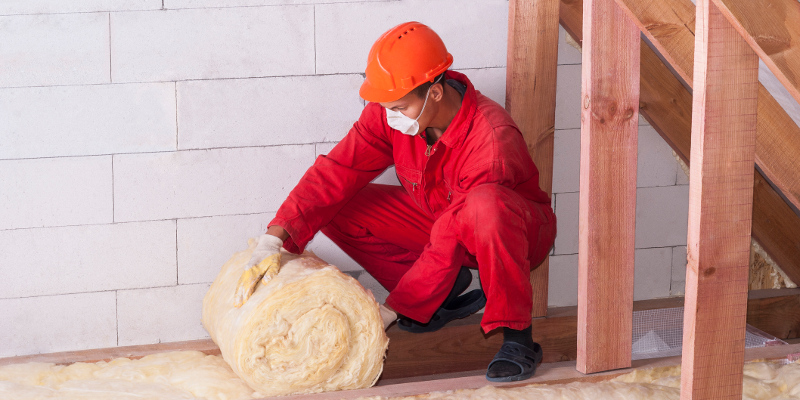 There are certain circumstances in which we will always recommend insulation replacement. For example, if you have an older building that has asbestos insulation, it is best to have that removed by trained professionals, as it could become a health hazard if disturbed. If your home was built prior to 1980, we will be checking to see if that is the type of insulation you have.
Another situation in which insulation replacement is recommended is if your insulation has become damaged, either by water or an infestation of insects or rodents. Not all insulation materials can handle moisture, so if your roof leaked, it could have rendered the attic insulation not only useless, but also able to harbor mold and contaminants.
The last examples of times when we would remove existing insulation include if too much insulation was installed, if putting in more to achieve the desired R-value would prove too heavy, or if there isn't enough space. Some older types of insulation require a lot of volume and still don't come close to the benefits that today's insulation materials can provide.
If you would like to know if you need insulation replacement, don't hesitate to reach out to us to schedule a complimentary consultation and quote. We'll be happy to address all your questions so that you can make an informed decision about how to proceed.
---
Right here in Tennessee, we also offer insulation replacement in Franklin, Chattanooga, Johnson City, Loudon, Murfreesboro, Milan, Mason, Cookeville & Memphis. 31w is also proud to serve many states throughout the Southeastern portion of the U.S. Read more about our services in Alabama, Florida, Georgia, Indiana, Kentucky, Missouri, Ohio, Oklahoma, North Carolina, South Carolina & Texas.