Keep your Goodlettsville home or business secure and beautiful with garage door replacement.
Nothing lasts forever, and garage doors are no exception. No matter how well you care for it and maintain it, at some point you are going to need garage door replacement. You don't need to worry about this process at all. Just give us a call here at 31-W Insulation. We will help you through the process from deciding whether it is time for garage door replacement and choosing a new garage door to the installation process itself.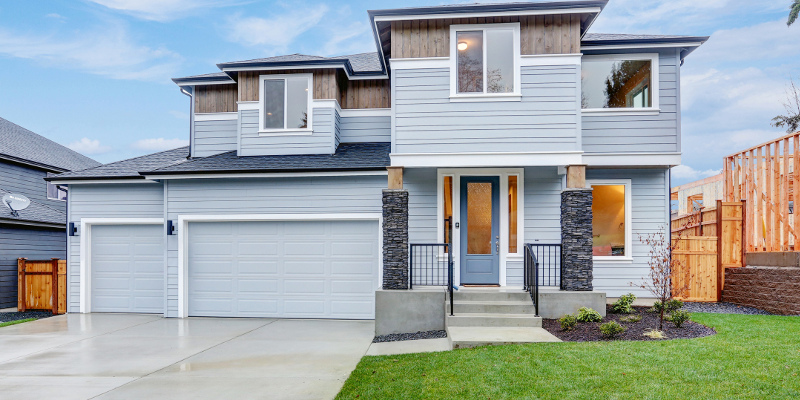 Here are some signs it may be time to consider garage door replacement:
Your garage door doesn't open or close when you press the switch, or it is lagging or slow to respond.
There are loud grinding or squealing noises any time you open or close your garage door.
The door appears to be off the tracks or one side of the door opens or closes at a different speed than the other side.
There are jerky movements during the opening or closing of your garage door.
Your garage door has been compromised by a severe weather event or accident.
Choosing garage door replacement can change or improve the aesthetics of your home. If your home is older and appears outdated, a new garage door may help you update the look and increase your curb appeal. It can also help drastically improve your energy efficiency and reduce your energy bill. If security is an important factor to you, we can recommend doors that will enhance this.
If you are interested in garage door repair, maintenance or if you are ready for garage door replacement near Goodlettsville, Tennessee, give us a call today.
FAQs About Garage Door Replacement
At 31-W Insulation, one of our strong suits is using our decades of experience to anticipate the questions you might have about garage door replacement for your Goodlettsville, Tennessee home. Our goal is to provide answers before you even ask the question! We might miss a few, so don't hesitate to let us know if you have additional questions, but here are two of the most common questions we get asked about garage door replacement.
How long does it take to complete garage door replacement?
There are several factors that come into play as to how long it will take to complete your garage door replacement. Some aspects are within our control and others are within yours. For example, we cannot get your garage door replacement scheduled until you have selected the garage door you want. During your selection, we'll let you know how long it will take to have the various options available so you can factor that into your objectives. Once the garage door is ready, we'll schedule the installation. We can work around your schedule and we might also have to work around weather conditions. Our installers need 4 to 5 hours on average to complete the installation.
What happens to my old garage doors?
We are happy to remove your old garage door from your property and dispose of it properly on your behalf. However, if you would like it left behind so you can repurpose the material in some way, don't hesitate to let us know that and show us where you would like it placed.
---
Right here in Tennessee, we also offer garage door replacement in Franklin, Chattanooga, Johnson City, Loudon, Murfreesboro, Milan, Mason, Cookeville & Memphis. 31w is also proud to serve many states throughout the Southeastern portion of the U.S. Read more about our services in Alabama, Florida, Georgia, Indiana, Kentucky, Missouri, Ohio, Oklahoma, North Carolina, South Carolina & Texas.
Similar Services We Offer: