Stylish House Gutters Installed for Residents of Lexington, KY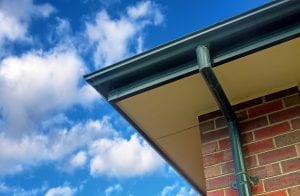 For most people, their home is their biggest investment, so it makes sense that they would want to protect it as best they can. As the Southeast's premier home improvement provider since 1972, 31-W Insulation understands homeowners' concerns, and offers seamless house gutters that provide outstanding protection against the damaging effects of spillover rainwater. Our gutters are built from sturdy aluminum alloy coil for remarkable longevity. Add to that our expert installation service, and you can be confident that our gutters will provide your Lexington home with years of dependable protection.
Fabulous Function & Great Looks
The seamless feature of our gutters make them much more reliable than sectional gutters. First, sectional gutters have seams and splices that tend to leak and separate. Additionally, seams trap debris, which can lead to the debris buildup that causes clogging. With our seamless systems, the hassle of constantly clearing your gutters of debris will be a thing of the past. A lack of unsightly seams also means that our gutters will lend your roof a sleek, cohesive appearance that will blend in beautifully with the rest of your home. Plus, they are available in a full slate of visually striking colors, including:
Copper
Wicker
Forest Green
Dove Grey
Musket Brown
Cream
Black
Pearl Grey
Terratone
Cocoa Brown
Partner With Home Improvement Experts
To start the process of having seamless house gutters installed, one of our knowledgeable team members will visit your Lexington home to discuss your budget requirements and color preferences as well as answer any questions you may have. This consultation is free, and the peace of mind you get from effectively protecting your house from water damage – well, that's priceless. To schedule a consultation, contact 31-W Insulation today.