Closet Organizers Installed in Evansville, IN & Surrounding Areas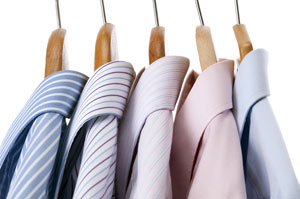 Have you ever considered how custom closet organizers can help your family on a day-to-day basis? An organizer in the pantry can help you tidy up spices, canned goods, and other kitchen staples so you can cook dinner faster than ever before. Organizers in the bedroom closets can make getting dressed a breeze, and custom shelving in the garage can put tools, camping gear, and other items right within reach. To ensure that your closet organizers perfectly satisfy your family's needs, turn to 31-W Insulation for completely custom shelving systems.
Our highly experienced professionals can visit your home in Evansville, IN, to assess your practical needs and evaluate your preferences regarding how you like to keep things organized. Then, we can guide you through the process of designing closet organizers that will be customized to:
Suit your aesthetic preferences, because you'll have your choice of wood/laminate or wire components in a wide assortment of finishes and colors
Make the best use of available space, because we'll painstakingly engineer your closet shelving to fill every nook and cranny of your reach-in or walk-in closet
Accommodate your wardrobe, because we'll make sure you have the components needed to store all of your belongings
contact 31-W Insulation today to schedule a complimentary consultation and to learn more about the products and services we offer in Evansville, Indiana, and surrounding areas. In addition to closet organizers, we also install attic insulation, fireplaces, garage doors, and many other home improvement products.