Our closet organizers can make neat and tidy work of any of your closets!
With the recent attention that a certain Japanese organizing method has gotten, more people than perhaps ever before have been cleaning out their closets and looking for better ways to store their belongings. Here at 31-W Insulation, we are all in favor of a little more organization in the world and have found that a great place to start in any area of Greensboro, North Carolina is in the closet! If you are looking for a more efficient way to store your clothing or other closet items, we want to help you here at 31-W Insulation with our selection of closet organizers.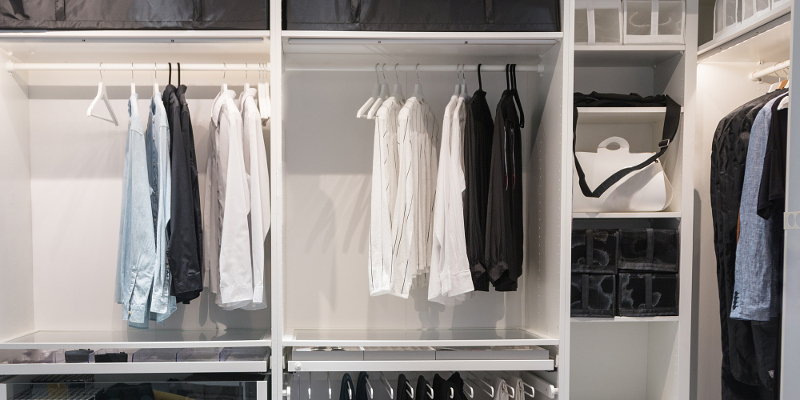 We have everything you could possibly need here at 31-W Insulation when it comes to closet organizers. With great products from ClosetMaid that include organizers in a variety of materials, you can organize any and every closet in your home or other property. We have products that come in wire, laminate and even wood finishes to complement anyone's needs or style. Because of our variety in products and price points, you can get great closet organizer systems for every closet in your home or garage.
If you are looking for a little more organization in your life, starting somewhere small like a closet is a great idea. With our closet organizers and materials, you will find yourself being more efficient in the morning getting dressed, more able to find the household items you need, and better able to prepare meals at home, all with the help of our closet organizers. Learn more today at 31-W Insulation!
---
Right here in North Carolina, we also offer Closet Organizers in Concord, Garner & Conover. 31w is also proud to serve many states throughout the Southeastern portion of the U.S. Read more about our services in Alabama, Florida, Georgia, Indiana, Kentucky, Missouri, Ohio, Oklahoma, South Carolina, Tennessee & Texas.