Experienced Insulation Contractors Serving Pensacola, FL, and the Surrounding Area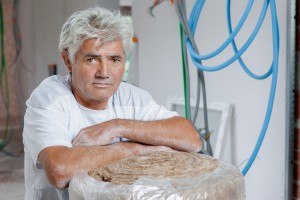 If you're searching for insulation contractors to make sure your house is properly sealed for protection against heat transfer, you need look no further than 31-W Insulation. Our experienced professionals replace and install insulation in homes throughout Pensacola, Florida, and beyond for improvements not only in comfort, but also in energy efficiency. That's because when your HVAC system doesn't have to work as hard to keep the interior of your house at the temperatures you want, it uses less electricity, so you may see a significant decrease in the cost of your electrical bill.
If you live in Pensacola, FL, or anywhere nearby, you can count on 31-W's insulation contractors for:
Efficient work without cutting any corners, using techniques we've perfected over decades of serving homeowners throughout the southeastern U.S.
Dedication to our high standards of workmanship and customer satisfaction, since they are our own employees, not subcontractors
Knowledgeable and courteous service, since we are a family-owned and -operated company that focuses on and understands our customers' needs as homeowners
Also, our insulation contractors install only the best products for insulating homes in Pensacola and elsewhere in Florida. The premium products we install include offerings from such trusted brands as CertainTeed, Owens Corning®, and Tytan® Foam Sealants, so you can rest assured that your new insulation will protect your home from heat transfer for a long time.
If you're interested in scheduling an appointment with our insulation contractors for a free estimate at your Pensacola, FL, home, contact 31-W Insulation today.