Expert Insulation Contractors Available in Indianapolis, IN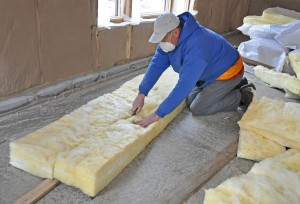 If you're looking for insulation contractors in or around Indianapolis, Indiana, look no further than the experts at 31-W Insulation. Since 1972, we have been the company that homeowners throughout the southeastern United States have relied on for their insulation needs. By offering top-brand insulation products and knowledgeable professionals, we are able to provide superior insulation services from start to finish.
There are a number of signs that indicate your home could benefit from additional or replacement insulation. If it's difficult to maintain a comfortable temperature throughout the house, your HVAC system seems to be running non-stop, or your energy bills are exorbitantly high, insulating your home may be the solution. 31-W provides free home assessments in Indianapolis, IN, to help determine your insulation needs. During the assessment, one of our insulation contractors can:
Identify damaged insulation that needs to be replaced – Insulating material that is disintegrating, compressed, or stained with water or mold has lost its ability to insulate properly and may also pose a health hazard if it's not replaced.
Identify areas with inadequate insulation – If the insulation in your home was not installed professionally, there may be gaps and spaces or areas where the insulation is missing altogether, leading to a reduced insulating effect throughout your home.
Make recommendations on products – Based on your home's current condition, our insulation contractors can recommend products with appropriate R-values, or insulating capabilities, that will provide the insulation you need for your home.
Schedule an installation – Our insulation contractors can typically complete your installation over the course of a single day, allowing you to start enjoying the benefits of the new insulation as soon as possible.
For more information about our services, or to schedule a consultation with one of our insulation contractors in Indianapolis, Indiana, contact 31-W Insulation today.