31-W Insulation – One of the Best Insulation Companies in Oklahoma City, OK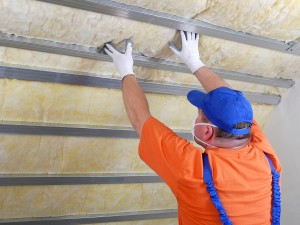 If you're browsing the internet in search of insulation companies in Oklahoma City, Oklahoma, the company you're looking for is 31-W Insulation. We are the insulation experts, with more than 40 years of experience in the industry to back our work. Our team of specialists is available to help you determine your insulation needs and complete the installation for you.
As most insulation companies will tell you, there are many benefits to having a properly insulated home or building in Oklahoma City, OK. Insulation helps improve energy efficiency by reducing heat transfer into and out of the house. As a result, the temperature inside is more consistent and the HVAC system doesn't have to work as hard to maintain a comfortable temperature, leading to energy savings in your utility bills month after month.
When you choose 31-W Insulation as your insulation contractor, you'll also benefit from the fact that we:
Offer a free consultation where a specialist can assess your insulation needs and provide an estimate
Only have fully trained employees completing the work and never rely on unknown subcontractors, which helps us ensure our own high standards are met
Use top-of-the-line insulation from companies such as Owens Corning® and CertainTeed that are known for producing durable and effective insulating materials
Can usually complete the entire installation within a single day for your convenience
If you're looking for reliable insulation companies in Oklahoma City, OK, the only name you need to know is 31-W Insulation. Contact us today for more information.