31-W Insulation Can Provide All the Home Insulation You Need for Your Residence or Project in the Indianapolis Area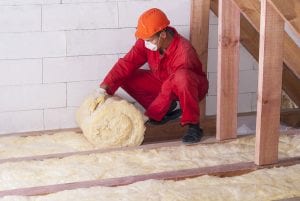 When it comes to insulating your home or a client's project in the Indianapolis area, you don't want to skimp out and have subpar insulation installed. Putting in high-quality home insulation is important for minimizing heat transfer into and out of the home. Otherwise, the home's temperature will be less stable and comfortable when the temperature fluctuates outside. Furthermore, the home's HVAC unit will need to work longer to maintain a desired temperature, which can result in higher energy bills. For home insulation you can count on to limit heat exchange into and out of a home, look to the home improvement professionals at 31-W Insulation.
Let Us Handle Your Entire Home Insulation Project from Beginning to End
You won't find a better company than 31-W Insulation to provide and install insulation. That's because we:
Have been providing high-quality insulation since our founding in 1972, making us one of the top providers of insulation in the nation
Carry exceptional home insulation products from leading names, including CertainTeed, Demilec, and Owens Corning®
Offer fiberglass, foam, and other types of insulation, allowing us to insulate an entire home from the attic to the basement
Have our own highly trained professionals – not subcontractors – install the insulation to ensure a job well done
If you would like to schedule a consultation to learn more about the home insulation products that we have available for homeowners and contractors in the Indianapolis area, contact 31-W Insulation today.