Make Your Columbus-Area Residence as Thermal-Resistant as Possible with Home Insulation from 31-W Insulation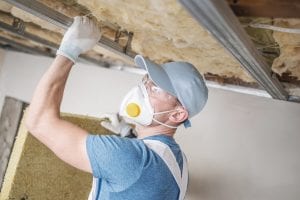 31-W Insulation provides the home insulation products and installation services you need if you're looking to make your Columbus-area home as resistant to heat transfer as possible. We can handle all types of insulation projects, from insulating a brand-new home to installing insulation for a home addition. We also serve both homeowners and residential contractors alike. Our company has become one of the top insulation providers in the country since our founding in 1972, and we'll complete your entire insulation project with world-class customer service at every stage of the process.
Why Choose Insulation form 31-W Insulation?
We offer a wide selection of exceptional fiberglass, foam, and other home insulation options from leading names such as Owens Corning®, CertainTeed, and Demilec. With these insulation products installed throughout your home, you can look forward to:
Temperature stability in your home as any insulation we provide will do an excellent job at stopping heat from entering and leaving your home
Great home energy efficiency since our insulation products help make it easier for HVAC units to maintain a stable temperature
A significantly reduced likelihood that mold and mildew will form in wall cavities and other locations since many of these insulation options resist moisture
A Professional Installation
You can be sure that your insulation will be properly installed as well. We only send our own highly trained professionals to complete jobs and never use subcontractors. While they're at your home, they will treat you and your home or project with the utmost respect.
Don't wait any longer to get first-rate home insulation for your residence or residential project in the Columbus area. Contact 31-W Insulation today to schedule your consultation.