You want to update your bathroom. How do you choose bath hardware that fits the style of your home? At 31-W Insulation, we have high-quality bath hardware that suits any aesthetic you want. We work directly with manufacturers, including Delaney, a wholesale distributor of bath accessories.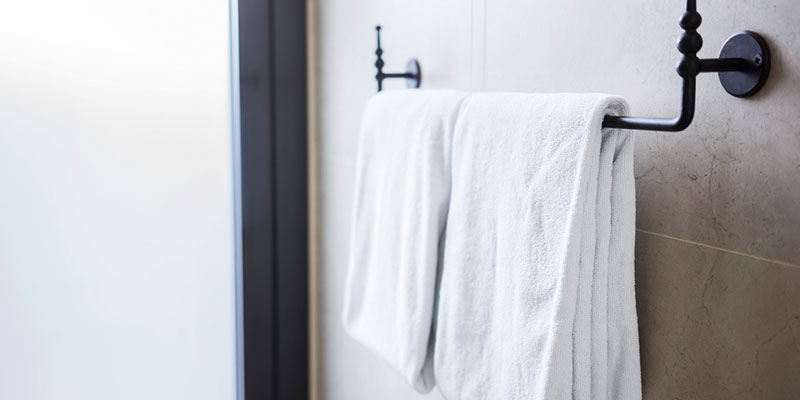 Rustic Style Bath Hardware – Rustic and modern farmhouse style is a nod to the simpler times. Black matte bath hardware resembling wrought iron is a popular choice. Dark finishes such as antique brass or copper work well with this style.
Transitional Style – Transitional style combines elements from one design era with another. Your bath hardware could be a modern brushed or satin-finished brass, while your fixtures are traditional. Chrome would also give your bath hardware a contemporary look.
Minimalist Style- Minimalist style is a simple, no-frills look that relies on clean lines and minimal color. Black matte finishes with modern lines would work well in this home style, and black hardware hides dirt, too.
Traditional Style – Solid brass is the gold standard for durable bath hardware materials. It is rust-resistant and lasts longer than stainless steel. If you love traditional style, brass with a polished finish is a timeless choice for faucets, handles, and towel racks.
You Can Mix Metals – Mix your metals to create a more custom look for your bath hardware. Choose metals that contrast each other rather than match. For example, nickel pairs well with brass.
Your bath hardware's overall look will depend on the material and finish. You also want a design that is durable and easy to use. We can help you find the design and finish of bath hardware for your unique style. Contact us today.