31-W Insulation Provides Gutter Replacement Services in Goodlettsville, TN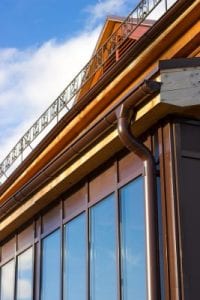 For gutter replacement services that are second to none in Goodlettsville, Tennessee, turn to 31-W Insulation. We have been providing top-notch home improvement services, including gutter installations, since our founding in 1972. If your gutters are leaking, sagging, or otherwise not properly doing their job, the experts at 31-W Insulation have your needs covered. We are proud to offer and install seamless gutters that will protect your home from costly water damage.
Our seamless gutters are a great replacement option for your existing gutter system. Made of a durable aluminum alloy that will hold up throughout the changing seasons, our gutters feature a seamless design that makes them less prone to leaks and debris buildup than traditional gutters. What's more, you'll be able to choose from a wide range of color options to find the one that best complements the appearance of your Goodlettsville, TN, home. Our options include:
Antique ivory
Tuxedo gray
Terratone
Royal brown
Red
Pearl gray
Eggshell
Forest green
Cream
Cocoa brown
Clay
And many others
During a free consultation, we'll be happy to show you all of your gutter replacement options. And, once you've picked the color that's right for you, our trained and experienced team will take care of the entire installation from start to finish, ensuring you're left with a beautiful new gutter system on your home.
If you'd like to learn more about our gutter replacement services, contact 31-W Insulation today. We proudly serve homeowners in Goodlettsville, TN, and all surrounding communities.