Exceptional Garage Door Replacement Services for Columbus, Ohio, Homeowners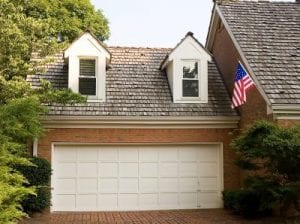 When you want a garage door replacement job done right, 31-W Insulation is the company to choose in the Columbus, OH, area. We have decades of experience fulfilling customers' home improvement needs, so you can be confident that our team has the knowledge and skill to install your new garage door with fine-tuned attention to detail. And, because the installation is performed only by our factory-trained technicians and not subcontractors, you can count on us to stand behind our work.
In addition to job quality, when you choose us to complete your garage door replacement project, you will get a superior product. Our garage doors are made by Amarr®, one of the most respected manufacturers in the industry. Their tough, steel doors are built to withstand strong winds that can blow through the Columbus, Ohio, area, so you can put to rest any worry about keeping your family and valuables safe. For further safety, Amarr garage doors feature a unique pinch protection design to reduce the risk of finger injuries while the door is in operation. These innovative features don't come at the cost of style though. With 31-W Insulation you can choose from three attractive styles of doors – traditional, carriage or specialty.
Whatever style you choose for your replacement garage door, you can customize it to better complement your home's architecture and exterior, with window options in a variety of shapes and sizes as well as decorative hardware options. And, don't forget colors and woodgrain finishes, because you will be able to select from:
Almond
Mahogany
Wicker tan
Golden oak
True white
Hunter green
Sandtone
Walnut
And more
Depending on how you use your garage, you can also choose from non-insulated and insulated door options. If you need help choosing a garage door, we offer a free, in-home consultation to review all of our options with you to help you pick the door that's perfect for your home.
For more information on getting a garage door replacement that will impress your neighbors in Columbus, OH, contact 31-W Insulation.