Foam Insulation Services in Greensboro, NC, Homeowners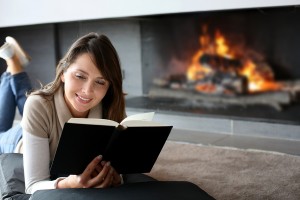 If you want foam insulation installed in your Greensboro, NC, home, there's only one company with the experience, training, and expertise that you require — 31-W Insulation. We have been the go-to source for outstanding insulation services since 1972, and we want to put our experience to work for you in the Piedmont area.
Spray foam insulation is an exceptional home improvement investment which brings numerous benefits, including:
Reduced energy consumption — Spray foam seals the tiny openings in your home that allow your conditioned air to leak out. Your air conditioner or heater won't have to work so hard to keep your home at a stable temperature.
Cleaner air — Sealing the small entryways in your home not only stops your indoor air from leaking out, it also stops outdoor air from seeping in, reducing the amount of pollen, dust, or other allergens from entering. This can bring welcome relief to you or family members who suffer from allergies or asthma.
Lifetime durability — Foam insulation is an inert material that never degrades and will perform exceptionally well for the life of your home.
Additionally, many homeowners who sell their houses after installing spray foam see higher re-sale values, which often helps to cover the cost of installation. However, you don't want inexperienced contractors working on your insulation project. Unlike traditional insulating materials, foam insulation can be temperamental and even dangerous to apply, requiring a thoroughly trained and experienced hand to ensure safe and effective installation. This is another reason to choose the experts at 31-W. All of our installers are trained and certified, so you can be sure that your insulation project will be performed safely and to your complete satisfaction.
For more information about foam insulation for your Greensboro, North Carolina, home, contact 31-W Insulation today.