Foam Insulation for Charleston, SC, Homeowners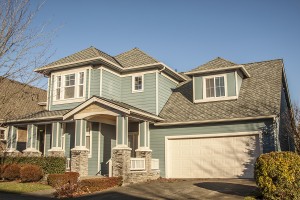 When you install foam insulation in your Charleston, SC, home, you can expect a product that will perform for the life of your home. That's because spray insulation, unlike conventional insulation materials such as fiberglass and cellulose, is a polyurethane product that never settles or degrades and will never need to be replaced. This is just one of the benefits that homeowners who call 31-W Insulation enjoy, and it's one that you will appreciate as well.
There are a multitude of benefits that you and your family will enjoy when you install foam insulation, including:
Reduced energy consumption — Spray foam insulation is applied as a liquid, allowing it to seep into tiny cracks and crevices and seal the holes that allow your expensive heated or cooled air to escape.
A more comfortable environment — Sealing the gaps in your home will enable you to enjoy more comfortable temperatures without constantly adjusting the thermostat.
Relief for allergy sufferers — Sealing your home will also keep out many outdoor pollutants, reducing the amount of allergens that can enter and aggravate allergy and asthma symptoms.
Additionally, you will be pleased to know that many homeowners in Charleston who upgrade to foam insulation enjoy higher re-sale values. And, when you trust the experts at 31-W to install your new insulation, you can feel confident that you are choosing professionals who are dedicated to your complete satisfaction. You can expect prompt and courteous service, installation by trained and certified installers, and complete clean up once your project is finished.
Why not call 31-W Insulation today and learn more about installing foam insulation in your Charleston, South Carolina, home? We will be happy to provide you with a complimentary consultation. You can also ask about the other home improvement services we offer, such as the installation of closet organizers, shower enclosures, and fireplace surrounds.