Fiberglass Insulation from 31-W Insulation Will Help Your Residence in the Indianapolis Area Maintain a Stable Temperature throughout the Year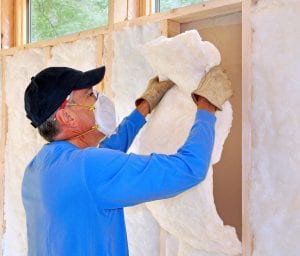 Installing insulation in the wall of a new home is very important. If not done properly or if poor insulation is chosen, the house will be more susceptible to gaining and losing heat, which can make the home uncomfortable in the summer and winter months. The home's HVAC unit will also need to work harder to maintain a comfortable temperature, likely raising monthly utility costs. If you're building a new home in the Indianapolis area or doing new construction on an existing home and would like to avoid these issues, then have 31-W Insulation install fiberglass insulation for your residence.
A Variety of Different Insulation Products to Choose From
At 31-W Insulation, we have several types of fiberglass insulation for new home construction from the leading brands CertainTeed and Owens Corning®. From these two brands, you'll be able to choose either matted or blown-in insulation. Any type of insulation you choose will provide excellent resistance against heat transfer and provide many years of optimal performance.
Installation Completed by Trustworthy Professionals
The installation of your fiberglass insulation will be handled by our own professionals as we never use subcontractors. Our installers are highly trained and know to get the job done right. The parts of your home that they can install insulation for include:
Attics
Floors
Walls
Basements
Crawlspaces
Specialty projects
And more
You can trust that we'll provide first-class customer service for your entire project as we have an A+ rating with the Better Business Bureau.
For additional information about the different types of fiberglass insulation that we can install for your Indianapolis-area home, contact 31-W Insulation today. We also work with contractors and install insulation for commercial buildings.