Keep a Cozy Fire Burning in Your Goodlettsville-Area Home with an Electric Fireplace from 31-W Insulation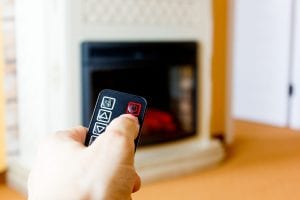 31-W Insulation provides exceptional electric fireplace products from the leading manufacturer Atria Fireplaces® to homeowners throughout the Goodlettsville area. These fireplaces can provide heat levels of up to 5,000 BTUs, enough to keep virtually any room warm on a cold winter day. You'll also have control of the type of fire on display to create the ambiance you want. This includes the ability to adjust the height and colors of the flame. Turning your fireplace on and off will be easy too as you can do so with the flick of a switch or by using a remote control. And best of all, you won't have to worry about cleaning your electric fireplace, allowing you to enjoy it hassle-free.
Expect Nothing Less Than World-Class Customer Service
Since 1972, homeowners in the Goodlettsville area know that we are the company to turn to for exceptional products and first-rate customer service. We always make it our highest priority to go above and beyond for our clients, and we will ensure you're completely satisfied with your new electric fireplace. First, we'll meet with you for a consultation and help you determine which model best helps you accomplish your aesthetic goals while staying within your budget. The installation of your fireplace will then be handled by our own highly trained professionals as we never use subcontractors. With our installers' training and expertise, you can be sure your job will be completed flawlessly.
To schedule a free consultation and learn more about the electric fireplace products that we have available for Goodlettsville area residences, contact 31-W Insulation today.