Door Hardware Available for Homes in Goodlettsville, TN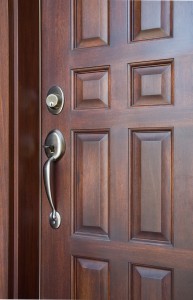 Is the door hardware on your front door worn or outdated? Does it make you hesitant to invite guests over to your home in Goodlettsville, Tennessee, because your entryway seems uninviting? If so, turn to the experts at 31-W Insulation for updated hardware and accessories that can help turn a drab entryway into one that's beautiful, with a welcoming appearance. Here at 31-W, we offer the products and installation services to make your home improvement projects feasible.
As a company that's dedicated to providing quality products to all of our customers throughout Goodlettsville, TN, we provide door hardware items from some of the leading brands, such as:
Better Home Products
Delaney Hardware
Kwikset
Emtek
Manufactured by top companies such as these, you can be sure that the items you purchase are some of the best in the industry. This means that your products will not only look great for years into the future, but will also function properly for a long time to come.
These companies produce quality door hardware products, such as handle sets, deadbolts, levers, knobs, and more. And, because these items are available in a variety of colors and finishes, you're sure to find something that will match your home's exterior while still adhering to your personal aesthetic preferences. What's more, some of the hardware we offer includes electronic and Bluetooth products that can eliminate the hassle of searching for your keys and make coming home easier.
To learn more about the door hardware products we offer residents of Goodlettsville, TN, contact 31-W Insulation today.