Custom Mirrors for Homeowners in Goodlettsville, TN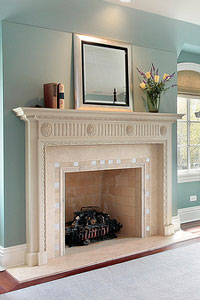 Custom mirrors are an attractive accent in your Goodlettsville, Tennessee, home. Whether you're seeking a stylish focal point over your fireplace, a mirrored wall to add depth to your dining room, or an elegant addition to your bathroom, 31-W Insulation offers mirrors that are tailored to your precise demands and specifications. They are available in a variety of shapes, sizes, and thickness options, as well as numerous finishes that are suitable for any environment. And, because our small mirrors are seamless and our large mirrors are manufactured with fewer seams than other mirror products, you can enjoy a nearly unobstructed reflection.
At 31-W, we are proud to offer custom mirrors crafted in the United States by Gardner Glass Products, a company with more than half a century of experience producing beautiful mirrors, including the Dreamwalls High-Def Mirror made of high- quality, low-iron glass that offers:
Sharper focus
Clearer images
Natural skin tones
Brighter reflections
And more
Additionally, you can trust the 31-W Insulation professionals for expert installation of your custom mirrors. Since 1972 when we opened our first location here in Goodlettsville, we've provided homeowners with reliable home improvement services and a dedication to complete customer satisfaction. This commitment to excellence has earned us an A+ rating from the Better Business Bureau.
To learn more about the custom mirrors we offer to homeowners in Goodlettsville, TN, and other nearby communities, contact 31-W Insulation today. We will be happy to answer your questions and offer a complimentary estimate for our services.