For Batt Insulation Installation Services, Residents of Pensacola, FL, Can Turn to 31-W Insulation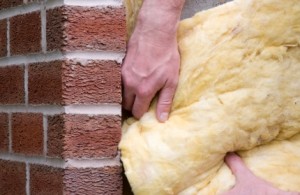 Batt insulation is important for keeping your home protected from outside temperatures – especially in the hot summers of Pensacola and elsewhere in Florida. At 31-W Insulation, we help homeowners throughout the southeastern United States keep their homes thoroughly insulated with premium products from trusted manufacturers like CertainTeed and Owens Corning® for long-lasting insulation performance. And, since our installers are all our own trusted employees rather than subcontractors, you can be sure that your new batt insulation will be installed by a team committed to upholding our high standards of courtesy, efficiency, and meticulousness.
The expert batt insulation installers at 31-W Insulation will be happy to perform a free assessment in your Pensacola, FL, home to see if you need new insulation, how much you'll need, and where you'll need it, so you can have a proper estimate before they begin their work. Let us know if you notice any of the following signs that you might need the insulation replaced in your home:
Fluctuations in temperature throughout the house
Musty or moldy smells coming from the walls
Constantly running HVAC system with little to no effect on the indoor temperature
High energy bills
Having the batt insulation in your home replaced can help resolve these issues, making your home more energy efficient, and safer from mold and water damage. Also, because fiberglass insulation is naturally flame retardant, it can help protect your home from the risk of a major house fire. New insulation will even help absorb sound coming through your walls, so your home will be quieter and more peaceful.
To learn more about the benefits of having us install batt insulation in your Pensacola, Florida, home, contact 31-W Insulation today.