Attic Insulation Services for Homeowners in Goodlettsville, TN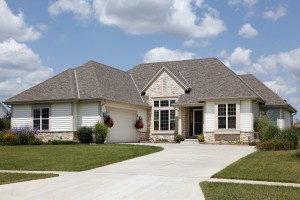 If the attic insulation in your Goodlettsville, TN, home is not helping your home stay warm during the winter months and cool during the summer ones, you may need the services of 31-W Insulation. That's because the insulation in your home should help keep your energy consumption in check, which not only reduces your carbon footprint, but also keeps your monthly utility bills at a minimum. The experts at 31-W can help you by taking a good look at your existing insulation and help you review your options.
We are proud to offer homeowners in Goodlettsville attic insulation from the industry's most highly respected manufacturers, including:
Owens Corning®
Johns Manville
CertainTeed
Knauf Insulation
Insulation from these manufacturers provides maximum protection against air infiltration that can impact your home's energy efficiency. Our team of home improvement experts can help you choose the brand and type of insulation that will best suit your needs, keeping your home at more comfortable temperatures year round. You can choose from rolled, batt, blown in, or foam insulation options, all designed for optimal efficiency.
Additionally, when you choose 31-W to install your new attic insulation, you can be sure that you are choosing insulation experts with decades of experience. Your new insulation will be installed correctly and efficiently, and our technicians will do everything possible to ensure your complete satisfaction.
For more information about attic insulation services from the home improvement experts at 31-W Insulation, contact us today. We will be proud to answer your questions and provide you with a complimentary consultation about the home improvement needs of your home, like insulation or garage door installation in your home in Goodlettsville, Tennessee.