Want to Make Your Humboldt, TN, Home Warmer & Cozier? Get a Wood-Burning Fireplace from 31-W Insulation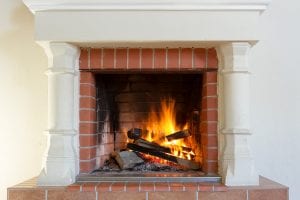 31-W Insulation can make your dream of a wood-burning fireplace in your Humboldt, TN, home a beautiful reality. As the premier provider of home improvement products and services in the area, we offer and install marble fireplace surrounds of impeccable quality and design. Supplied by the world-renowned marble company, ICM Marble and Granite, these surrounds are crafted with fine attention to detail by true artisans, and are available in several eye-catching styles.
Convenient Home Improvement
Partnering with 31-W Insulation for a new wood-burning fireplace is easy. We will come to your home to discuss your needs and budget and review all of your options. Once you've made your selection, our installers will promptly get to work. To maintain our stellar workmanship standards, we never rely on subcontractors; all of our installers are factory-trained and dedicated 31-W employees. They will keep their work area tidy and clean up thoroughly when the project is finished, leaving you with a marble fireplace surround that is:
Exquisitely crafted according to old-world specifications
Precisely cut and fastidiously polished for an elegant appearance that draws the eye
Sure to add appreciable value to your home
What's more, if you have any questions or concerns about your new fireplace surround, feel free to contact us. We're satisfied only when you're satisfied – it's the principle behind our customer service and one of the reasons we have a long-held A+ rating from the Better Business Bureau.
For more information about the marble surrounds we install for wood-burning fireplaces, or to schedule a free consultation at your Humboldt-area home, contact 31-W Insulation today.