Boost the Comfort of Your Guthrie, KY, Home with a Wood-Burning Fireplace from 31-W Insulation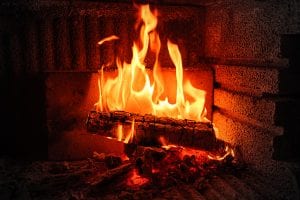 A wood-burning fireplace is more than just a source of warmth; it's often the centerpiece of a room and a cozy spot around which a household gathers to relax or socialize. So it wouldn't be farfetched to say that an attractive, functional fireplace can help make a house feel more like a home. As a family-oriented business, 31-W Insulation understands your desire for homey and comfortable living spaces. That's why we offer residents of the Guthrie, KY, area a range of top-quality home improvement products that include attractive marble fireplace surrounds.
Industry-Leading Customer Service
When you hire 31-W to install a fireplace surround in your home, you can expect nothing less than expert workmanship. We rely on our trusted employees for all installations as a way of ensuring that our high standards of workmanship and customer service are always maintained. We aim to make your project a stress-free experience by keeping disruptions to your household activities to a minimum and completing your project in a timely manner.
High Visual Appeal
The marble surrounds that we install are made by ICM Marble and Granite, a company known and respected worldwide. Meticulously crafted according to old-world methods, these surrounds are available in an array of wonderful styles that can complement your home's interior design. And, because they are cut with unmatched precision and factory-polished to such a distinctive gloss, you can expect them to quickly become your home's focal point.
31-W will happily schedule a free consultation at your Guthrie home to help you select the marble surround that you want for your wood-burning fireplace. Contact us today to get started.