Can I Install Spray Foam Insulation by Myself in Goodlettsville, TN?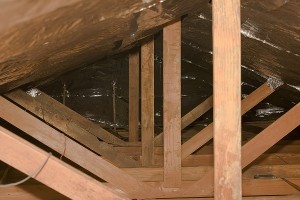 Are you thinking about installing spray foam insulation in your Goodlettsville, Tennessee, home on your own? While it may be possible to tackle this job without a professional, you may wish to read on to discover why that could be a job that is too big to handle by yourself.
Spray foam insulation is what you get when you combine two different, precisely measured chemical mixtures. Sounds easy enough, but these chemicals are touchy and can be tricky to work with. They have to be kept in separate containers until you're ready to apply the insulation to your home. That's because, when the two chemicals are combined, they produce an intense thermal reaction which produces an insulation material that hardens quickly.
Improperly mixing the two chemicals can pose numerous problems. For example, an incorrectly measured mixture could pose a fire hazard, or a product that does not cure or harden, resulting in a waste of your precious time and money. Also, because foam insulation, when properly combined, hardens quickly, you need to act swiftly to apply the mixture in the appropriate places, being careful not to spill or drip the foam, which can result in a mess that is difficult to clean up.
If you're ready to call in professionals who have the training and experience to safely and effectively install spray foam insulation in your Goodlettsville, TN, home, contact 31- W Insulation today. We will be happy to answer your questions about our superior installation services.